Want a really exciting, adventurous day out near Kettering?
Want a really exciting, adventurous day out near Kettering?
Have you tried Airsoft?
Do you know what Airsoft is?
Want some action and adventure with your friends?
Want a great day out with all the equipment for around £35?
Visit Midlands Airsoft Wargames, called The MAW.
What is the difference between Paintball and combat games and Airsoft?
Airsoft uses a 6mm biodegradable pellet that does not break on impact. Paintball uses a ball that breaks on impact. The guns used in Airsoft do look realistic and they are the correct scale and feel like real firearms, such as sniper rifles, machine guns and pistols.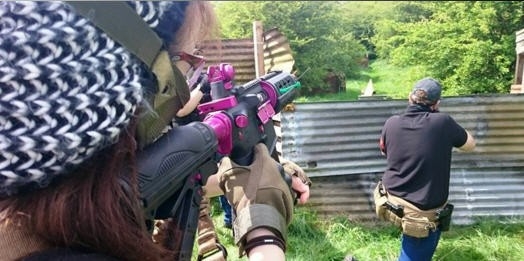 What you will Experience on your day.
All the games at The MAW are on a private 50 acre site, you will be assaulting the various obstacles while the game unfolds, capturing the enemy (and shooting them) the rest is all down to how you play.
The MAW is one of the most diverse sites in the Midlands and will keep you on your toes for the whole day.
You will be defending your position from an onslaught of attackers, fighting in the woods, capture the rebel camp whilst avoiding their sniper patrols. Working your way through the buildings and ditches as you capture the train station, under the cover of smoke grenades and enemy fire.
Fighting through open grassland, defending your stronghold, using your shooting skills, it won't be an easy fight.
However you play the game will be challenging and exciting, so do you have what it takes?
To take a look at the whole picture, just click to their page on The Best of Kettering here.
The MAW currently has an introductory offer of free smoke grenades for your first visit.