The Yards, a unique shopping complex opens in Kettering.
28th October 2015
... Comments
---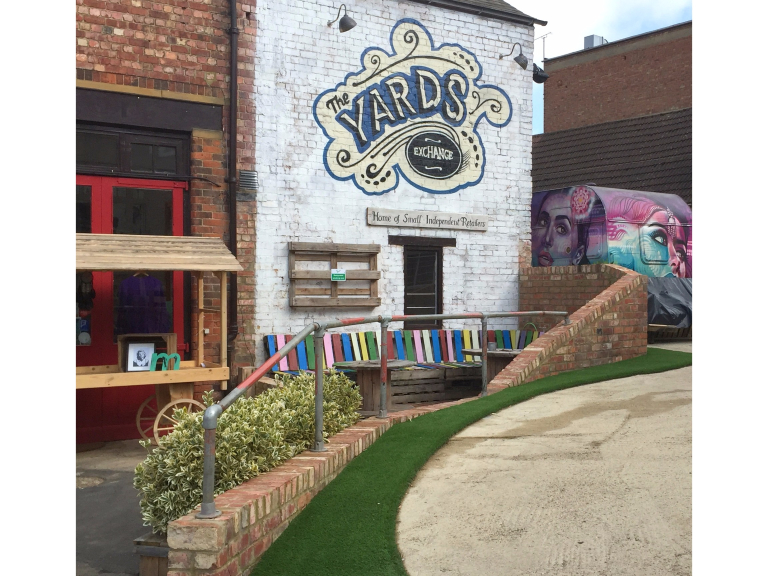 The Yards, a unique shopping complex opens in Kettering.
Kettering's new, unique shopping complex welcomes individual and independent businesses to share in a new, exciting experience for both retailer and customers.
 Just off Market Street and within The Yards Experience, there is the 'Yards Exchange', this is an area where multiple micro-businesses operate together under one umbrella as a strong community, offering a variety of shopping experiences. There are so many business in this area it would be hard to list them all, but needless to say there is everything in here from fashion, music and sweets to real ale and furniture!
 The Yards is like a department store made up of unique and independent retailers all under one roof and open to customers 6 days a week.
 A selection of businesses surround The Exchange, these include jewellers, hair studio's, food outlets, cafe and bar, crêperie, music and much more.
 The Yards experience is well worth a visit whenever you come into Kettering town centre, the shopping experience will be ever changing as the Yard's grows and develops.
 This is the place Kettering deserves, giving us an opportunity to have a unique location for shopping, eating and drinking or just relaxing in the heart of the town centre.
Please take the time to call in and see what is happening in this new and exciting development in Kettering.