The next 5 Top Tips to help local Kettering businesses.
Top Tip #11 – Direct Mail
We all know the huge benefits of email. It's quick, and it costs next to nothing. We also know, however, how hard it is to get a decent response rate to an email campaign.

But sending out direct mail in the post is more powerful than ever before. As long as it's done properly!

Just think about how your email inbox is constantly being bombarded with all sorts of pointless messages. And how nice it is when you receive something real in the post. Especially when it looks personal and intriguing. It's going to make you open it, read it.
And that's the whole point.

Because your audience feels exactly the same.
If you want them to read something important, like a quote they've requested, a sales letter about a particular service or product or event, a new amazing offer or maybe you want to try and generate a meeting, then a stand-out piece of direct mail just might be THE thing that gets you some responses.
So here's some quick pointers on making your piece stand out and, more importantly, getting read…
Envelopes: Use coloured envelopes. Nothing says "possible bill or junk" than a plain white envelope. If you want people to READ what you send them, they need to open your envelope with excitement and curiosity.
So make it STAND OUT! The brighter the colour, the better.
The STAMP: Who sends post that's been pre-paid or franked? BORING BUSINESSES. Who sends post with a stamp? REAL LIFE PEOPLE
The Address: Hand write it. You can even get hand written style fonts if you're doing a really big direct mail campaign and need to print onto the envelops.
Rubber Stamps: Using intriguing phrases that looked stamped on will create urgency e.g. TOP SECRET, TIME SENSITIVE!!, PLEASE OPEN ME 😊
Add a Lump: Check out 3dmailresults.com for ideas of small items you can put in the envelope to really make it stand out and memorable. Even a Kit-Kat with a simple post-it note with "Hi <name>, Take a break on me and give this a read…" written on it will make most people take action.
Give it a go and see what happens and if you want some help with how to make this work properly, just give us a call.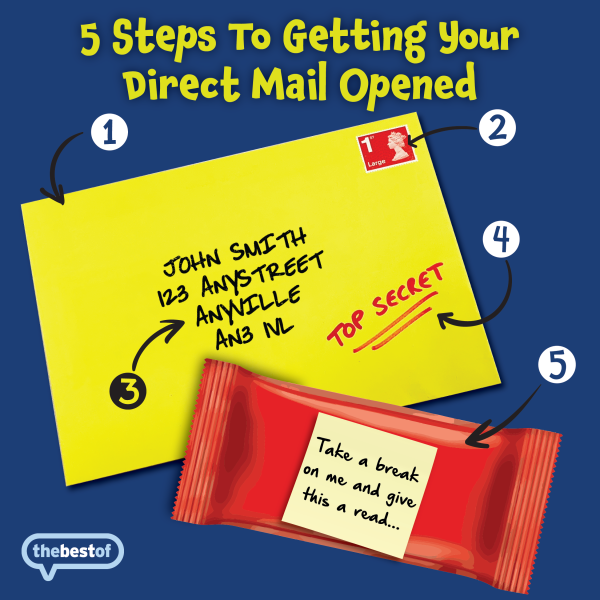 ---
Top Tip #12 – Deadlines
It still amazes me, how many Kettering business owners are still running marketing campaigns and offers WITHOUT deadlines.
If you're NOT using a deadline in your marketing then you are effectively throwing money, sales and new customers down the toilet…
Here's why:
Deadlines = Action
Human beings as a species are incredible.
They're smart, civilised, intelligent.
Unfortunately for us, they're also lazy, forgetful and looking for any excuse to NOT do what we as business owners and marketers want them to do!
That's where deadlines come in.
We need to give people a reason to take action now. Otherwise they slip into the mind-set of "oh I'll sort that later…" meanwhile life keeps moving, more things pile onto the to-do list and your offer (that the person was genuinely interested in!) goes un-claimed.
You miss out on a sale and customer and THEY miss out on whatever amazing product or service you were selling, that would have genuinely helped them.
In the majority of cases, businesses sell more on the final day (deadline day) than the rest of the campaign combined!
Why?
Because of the deadline. Customers needed to make a decision – and they did!
So the next time you run ANY marketing – make sure there's a deadline in it!
BONUS:
Here's some different types of deadlines you can swipe:
Limited to the First 18 People
Before Monday 10th October
10 Days from Now
Only 13 Remaining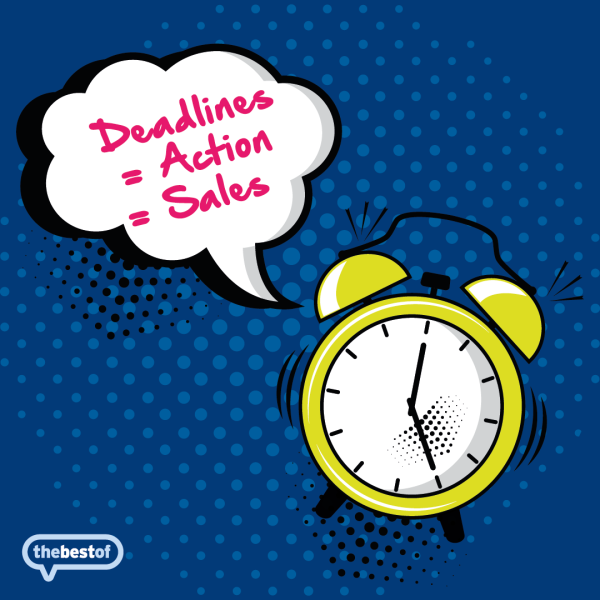 ---

Top Tip #13 - Guarantees
This Top Tip is about a powerful marketing weapon that is all too often forgotten about.

I'm talking about guarantees!
We love seeing and using guarantees in marketing.
Our preference is for using multiple, strong, creative guarantees;
When done and used properly, they can really help you stand out from everyone else because your trust and credibility rises massively. This leads to more calls, more conversations and more sales.
We love using these guarantees not because they're fun to think up and write (although they are) but because they work...

When you have a strong guarantee, profit from increased sales should far exceed the cost of honouring the guarantee.

Let me give you an example, read these guarantees and think which would have more of an impact on you as a buyer:

#1 "If you're not happy with your Brand X Jeans, we'll give you a full refund."
#2 "If, at any time in the next 12 months, you don't think that these are the smartest, sexiest and most exquisite jeans you've ever worn... if people don't stop you in the street and ask for your number... if your friends don't start calling more often... just send them back and we'll refund every penny of your money. No hard feelings and no questions asked.
Spot the difference!? The first guarantee is just 'there' – it's better than not having a guarantee at all, but it's all too easy to gloss over. It's just like '10% Off'. No-one pays attention anymore.
The second guarantee is impossible to miss; it's over the top and fun. It instils promise, emotion and drama into an otherwise everyday guarantee.
The Guarantee Myth
"I'm worried that everyone will claim under my new guarantee!!"
Many small businesses don't use strong guarantees in their marketing because they think that too many of their customers will take advantage of it.
Now, if you've got a rubbish product or you give rubbish service then that might not be the case. So make sure you've 'got the beef'.

You probably will see an increase in refunds and returns BUT it will be tiny compared to the increase in sales.
In the new economy, super-strong, innovative guarantees can make a real difference. What's yours?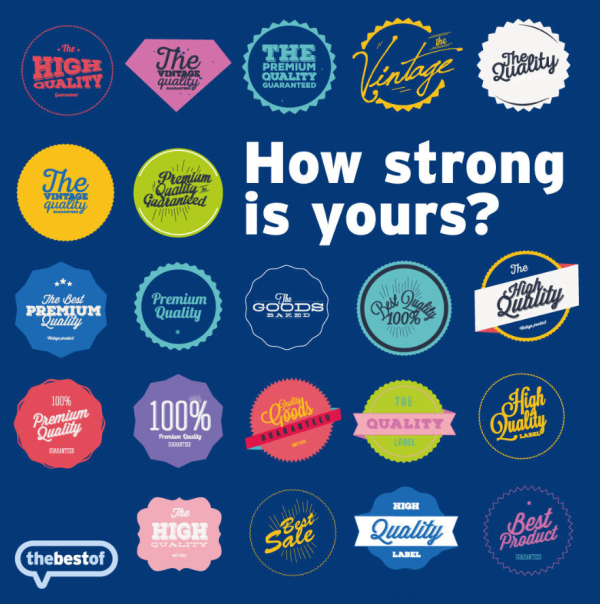 ---

Top Tip #14 – Premium Pricing

For this Top Tip , we're sharing an insight into one of the biggest tourist attractions in the world and how you can adopt a similar tactic into your business.
You see, it's a fact that the most successful small businesses in the world are positioned toward the higher end of the price scale.
They leave it to their competitors to focus on being cheaper instead of being better. If you compete on price, then you have nowhere to go but down.
One way to avoid this battle is to create a premium version of whatever it is that you do.

I have to tell the story of Universal Studios in Florida, which has been open now for almost 30 years.
If you go there today and you arrive first thing in the morning, then, once you've already paid for your park ticket - which will cost you, in round numbers, $100, you'll have the chance to purchase a Universal Express pass. A pass allows you to skip the queues. You enter all the rides from a different place, it means you can get a lot more done in your day.

Now, Universal can only sell 1,000 of these passes a day - otherwise, the queue would just move from one place to another - the Express ticket costs, in round numbers, $70, - in addition to the park ticket that you've already bought.
People typically fall in to two categories here. There's a bunch of people who suck at their teeth and can't understand why anyone would pay any more money than you have to. They don't buy it.
But there's another group, who'll think "This is fantastic - I don't have to queue ... Whoopee ..."
And so, every day, Universal sell their quota of Express passes.
That's 1,000 passes at $70 each = $70,000 a day.
$490,000 a week.
Over $25 million a year!
And what's most relevant to you about this story is that Universal Studios in Florida was open for 15 years before they ever introduced Universal Express.
It wasn't a fundamental part of the business case for the theme park.
Some bright spark recognised, 15 years after the park opened, that some of their customers would pay more money to be able to skip the queues.
That's a premium product, and the reason for me telling you this story is because, I promise you, there's an equivalent product or service in your business.
And it's your job to find out what it is.
To be clear, we're not talking about putting the prices up for everybody here, just about making a premium version of what you do available. It's a different strategy to raising overall prices but it is equally valid and can, in a lot of cases, have the biggest single impact.
And if you're stuck for ideas for a premium version of the thing you do, give us a call and we'll see if we can help.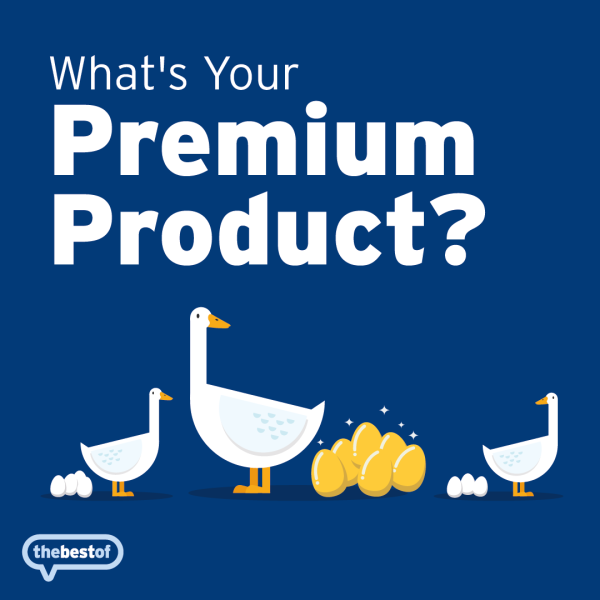 ---

TOP TIP #15 – The Power of Reviews
The sad truth is consumers have never been as cynical and as sceptical as they are today.

With hundreds of adverts and marketing messages battling for attention every hour, consumers simply don't know whether your marketing message is hype and sales blurb, or whether it's honest and genuine.

This scepticism comes from experience.

Trickery and misrepresentation are perceived to be widespread and most consumers have bought products and services that haven't lived up to the claims made for them.

This scepticism is the reason why reviews are one of the most powerful and effective weapons in your marketing arsenal, and why you simply can't afford to underestimate them.

People expect you to say wonderful things about your own products and services. They've grown accustomed to the hype, the hard sell and the fluff and puff, and they no longer take what they read or hear at face value.
This may come as a shock to you but…
"People won't always believe what you say about your own business."

When your customers say it for you, though, people are much more trusting, and they are much more likely to engage with and believe what they hear.

Here's a big "rule" for any business:

"What others say about you is TEN TIMES more powerful that what you say about yourself"

This is why reviews are such an important part of your marketing.
Local thebestof businesses know that they get a better response – always – when their customers speak for them.

With great reviews you'll be able to:
• Position yourself differently from your competitors
• Significantly boost your credibility
• Build a stronger connection with your customers

The fact is that most businesses are rubbish at using reviews – so when you do use 'em properly and have them coming in regularly, you stand out a mile.
And if you want to know how to get more reviews effectively and consistently, then give thebestof Kettering a call.