Northants Mobile Tyres - How it all started!
Northants Mobile Tyres - How it all started!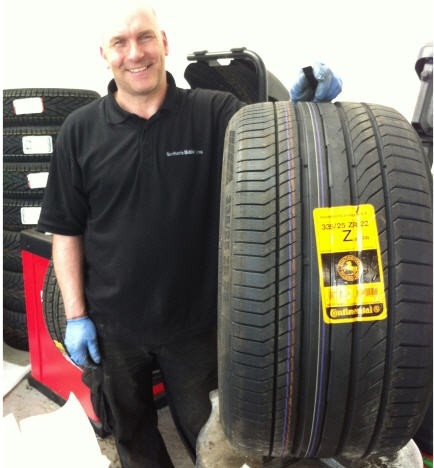 Paul was a trained tyre and motor mechanic 'working for the man', when he and wife Michelle broke free to start their business 'Northants Mobile Tyres' in 2008, operating from their home in Desborough with their vision, skills determination and a van!
Paul's 'vision' was to make life easier for motorists by offering a tyre service that ''comes to you' - to fix a problem quickly and efficiently to get the customer on their way with minimal inconvenience and delay.
With low overhead expenses, he knew he was also able to offer a quality, in demand yet highly price competitive service.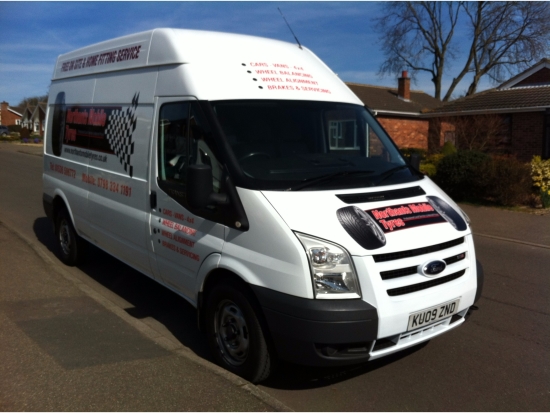 He wasn't wrong - an online supply service followed and then as the business and customer demand was consistently growing, Paul and Michelle invested in the latest tyre changers and alloy wheel protection equipment to further ensure damage free tyre changing and to reassure their customers by offering the most up to date and highest quality service.
Taking advantage of this modern technology, they opened their Service Centre in Corby in August 2011 to complement their Mobile Tyre Service with onsite vehicle servicing and diagnostics.
Looking back, Paul reflects it wasn't always easy - eg riding the recession of 2009 when work 'dried up' when people temporarily went for cheaper remoulded tyres - but then the business quickly recovered, now also winning the confidence and contracts of local businesses, including major fleet and lease companies based on their reputation and exceptional customer service.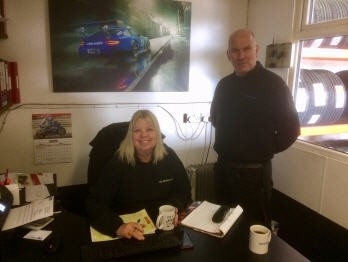 Michelle and Paul Deadman
Today, with 4 vans and a skilled team of friendly mechanics now offering their mobile tyre service across Wellingborough, Kettering, Corby and Market Harborough and surrounding villages, and a thriving service centre in Corby, Northants Mobile Tyres success is on course to continue growing, meeting the essential needs of the general public and local businesses.
And it all started with a 'vision'!

To take advantage of their services and keen prices, call Northants Mobile Tyres, on 01536 506772 or 07983 341191, or call in at their service centre in The Grove, off Geddington Road, Corby. NN18 8EW.
(Please mention this article when calling).
See their feature on The Bestof Market Kettering here, or visit their website at www.northantsmobiletyres.co.uk