How about a weekend or a midweek break in a family farmhouse located in beautiful Northamptonshire?
How about a weekend or a midweek break in a family farmhouse located in beautiful Northamptonshire?
Stay in a historic village where you can have your accommodation in the farmhouse or the converted stable block.
Peartree Farm Bed & Breakfast is in the old village of Aldwincle  not far from Kettering in the county of Northamptonshire.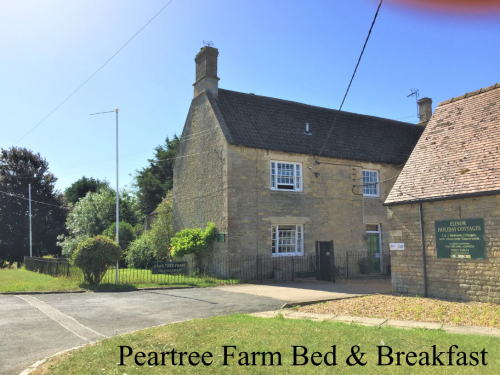 The farm run by Tim and Beverley Hankins have been providing a family atmosphere to all who stay for many years, they know how to make guests feel welcome and part of the farm and family.
This is the ideal place for relaxing, walking in amazing countryside, visiting many famous local attractions while just taking time for yourself in some of the best unspoilt scenery in rural Northamptonshire.
---
The day at Peartree Farm Bed & Breakfast starts with one of Beverley's breakfasts in the family dining room and this will set you up for the day!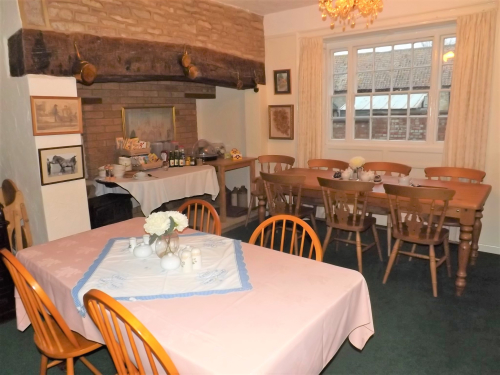 Beverley can cook really good homemade evening meals or if you want to explore there are many excellent pub restaurants in the area for lunch or an evening meal out.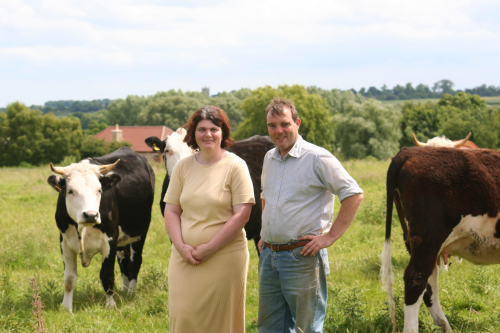 If you are interested in farm life Tim is more than happy to show you what happens on the farm from looking after the cattle and sheep to hedge planting on the farm - just one of many conservation jobs you can see undertaken throughout year. Depending on the time of your stay you can see from lambing to harvest time jobs being carried out.
---
Whether you are staying in Peartree Farm Bed & Breakfast for work or relaxation there are so many things to see locally.

Titchmarsh Nature Reserve is minutes' walk from the farmhouse,
Here is some information from their website;
Titchmarsh Nature Reserve is part of the Thrapston Gravel Pits complex, which lies within the Upper Nene Valley gravel pits Site of Special Scientific Interest. The biggest lake is Aldwincle Lake, which provides a large area for overwintering birds, as well as isolated islands to encourage breeding. The smaller lake is the old duck decoy, now called Heronry Lake. It is enclosed by marginal vegetation and home to large populations of grey herons, which breed noisily beginning in February.
Winter is the best time to see large numbers of wildfowl; in particular, goosander, wigeon and gadwall reach nationally important numbers. The grasslands provide breeding sites for ground nesters, while reed and sedge warblers chatter in the riverside vegetation. Late spring sees hobbies hunting insects overhead.
The Nene Way footpath is a good vantage point to see butterflies. Along the riverbanks, nettle beds are used as perches for huge numbers of banded demoiselles, while the floating vegetation in the river provides resting sites for the red-eyed damselfly. The larger dragonflies patrol sheltered sections of Harper's Brook.
In midsummer, we cut the meadows for hay; they are then grazed by sheep to help prevent coarse grasses and scrub species taking over. The fringing willow and scrub are also cut on a rotational basis. We leave patches of scrub at the southern end of the site as they are fantastic for small birds and nightingales.
Just click here for more information. 
---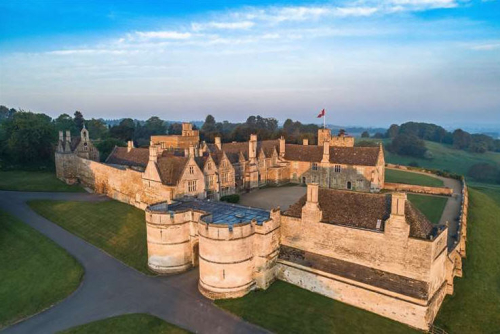 There are many other local attractions from stately homes to the oldest amusement park in the country Wicksteed Park in Kettering.
Below is a list of some places to visit in the area;
When you are looking for the ideal farmhouse bed & breakfast break either for weekends away or a few days midweek and want to feel that family friendly atmosphere just try Peartree Farm in Aldwincle , even just the name makes you feel good!
You can give Beverley or Tim a call on 01832 720614
Or you can click here to check out all the bed & breakfast rooms that are available.