Are you a looking to launch your business in Kettering?
Are you a looking to launch your business in Kettering?
If you are looking to start a business and need a retail space at a very affordable price check out The Yards in the centre of Kettering.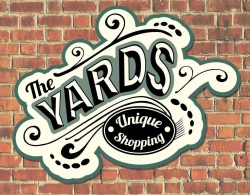 Within The Yards Experience, there is The Yards Exchange, an area where multiple micro-businesses will be able to operate together under one umbrella as a strong community, offering a variety of retail opportunities.
Imagine a department store made up of unique and independent retailers all under one roof.

The Yards Exchange offers the perfect start-up unit. The space will be open to customers 6 days a week. In order to offer flexibility to small business owners, a central point of sale area will be manned on a rota basis, enabling owners to negotiate a timetable to suit their schedule.
This rota will be agreed and updated on a weekly basis. Retailers will work out what times are best for them , ensuring that their units will always be manned and supervised. No more worries about school runs and dentists appointments!
This way of operating embraces the community spirit and trust we aim to encourage in our new venture.
Rents are all inclusive of utilities, making life so much easier.

We take just 10% commission on all sales.
If this isn't for you as a retail opportunity or it's not the right time for you now, there are lots of other ways for you to get involved. We will being holding regular events, special market days, entertainment, charity work and much more. We have office space and will be offering business links for our retailers.
We need all types of people with all sorts experience to make this project work and we love finding new ways to work with people so get in touch.
Contact – Michaela Jones on mj.theyards@gmail.com or 07912 616224
To take a look at what The Yards is like please just click to see a video.