SWING INTO SPRING AT MAXIMS CASINO CLUB
23rd March 2016
... Comments
---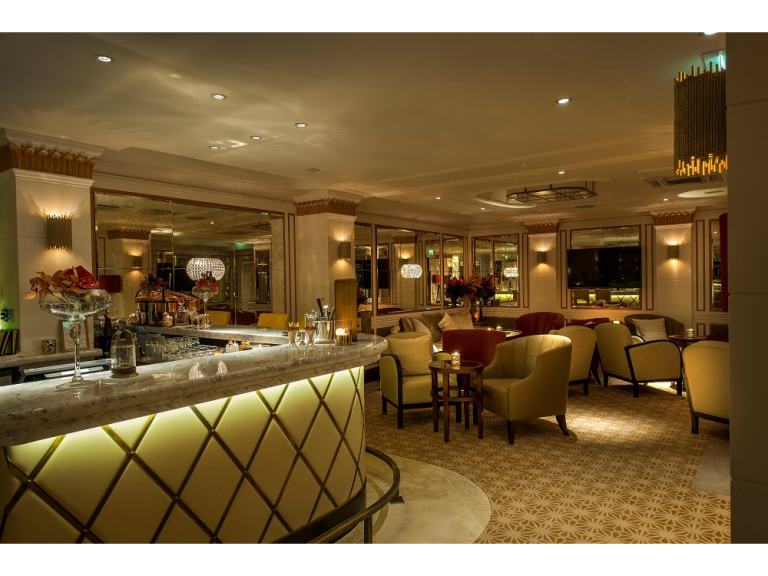 Visitors to the Palace Gate, Kensington venue can enjoy a fun and relaxing evening with live swing, rhythm and blues music in the bar area from 7.30pm. Entrance is free.
Taking to the stage at the first event on Thursday 7 April is singer songwriter Kerry O'Dowd, who impressed the judges in the latest series of The Voice.
The Swing into Spring line-up also includes the following events:
14 April – Jazz Dynamos: this sparkling band of talented musicians have previously performed for British royalty and Hollywood A-listers
21 April – Between the Lines: experienced and passionate performers, this premier jazz band is guaranteed to put on an energetic show
28 April – Acoustik Duo: a young and dynamic duo with a growing reputation for their impressive vocal performance and stage presence
As part of the festivities, Maxims' restaurant's highly skilled chefs will prepare a special Italian menu, while a magician provides close-up entertainment for each table.

Derek Mendonca, Club Director at Maxims, said: "We're excited to kick off an exciting season of events with Swing into Spring, which promises high-quality entertainment and a great atmosphere. We look forward to welcoming new and existing customers alike and giving them an evening to remember."
The event is for those aged 18 or over and ID may be required. No booking is needed for the Swing into Spring event in the bar area. To reserve a table in the restaurant, please contact Oriane.Teysseire@gentingcasinos.co.uk or call 020 7581 0337.
Maxims Casino Club is one of London's finest and friendliest international gaming destinations. Located in the heart of Kensington, it combines the very best in design, technology and comfort.
One of the world's premier gaming clubs, Maxims is also famed for the exquisite quality of its cuisine, with all dishes prepared by specialist international chefs. The 19th century building is also home to a Whisky Lounge Bar, which boasts a collection of more than 110 of the world's finest whiskies, together with premium wines and spirits.
More information is available on the events page of the venue's website, www.maximsclub.com/events. The latest Maxims news and updates is also available on Facebook - www.facebook.com/MaximsCasinoClub – and Instagram - www.instagram.com/maximsclub