COMMUNITY POLICE INSPIRED BY GLASS ART PROJECT
13th February 2019
... Comments
---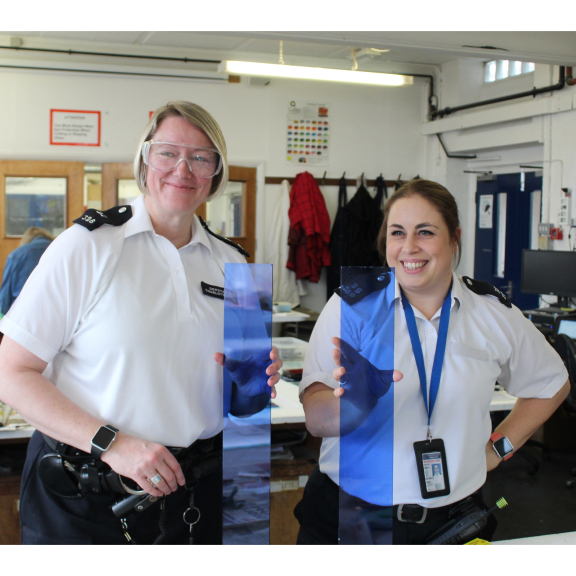 In the aftermath of the Grenfell tragedy, Kensington & Chelsea College's glass department ran a course for local residents with The Curve community centre, aimed at helping people connect and communicate through artistic creation.
The course recently concluded with an exhibition of the students' work.  The project inspired Community Liaison Police Constables Charlotte Wall and Alicia Smith, who then spent a day with tutor Dawn James and students in the College's Glass Studio this week.
They created their own artwork, representing the concept of the Police as a 'thin blue line'.
Constable Wall said: "During the project we saw how working with glass and learning new creative skills was helping the group to express themselves and form new bonds in the community.
With a new public police office opening nearby in the next few weeks, we wanted to show our appreciation of the project by creating this piece with Dawn and the students."
---
Issued for and on behalf of Kensington and Chelsea College 
Pictured: Constables Wall (left) and Smith (right) during the creation of their 'Thin Blue Line' pieces.