REDROW WORK WITH LOCAL CHARITY TO CHANGE A CHILD'S LIFE
21st June 2019
... Comments
---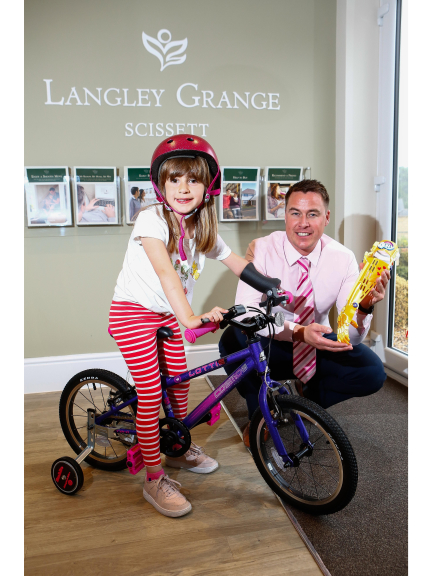 Redrow has made a £250 donation to the LimbBo Foundation to provide a specially adapted bike for a child with limb differences.
The idea for Redrow to work with this charity came about after a family moved into a new home on the Langley Grange development in Scissett. Their 5-year-old daughter, Lottie, had previously received a bike from the foundation and saw just how much of a positive difference it had on her life. 
Sarah Haworth, Lottie's mum, said: "Since Lottie was given the bike, she has become so much more confident. The foundation also provided Lottie with a 3D printed arm that enables her to pick things up. She chose the design herself, as do all the children who receive the arms. The 3D printed cuff that is on the bike, part of the adaption, means she now rides a bike like anyone else whereas before she struggled. It's been brilliant and so we wanted to make it possible for another family to benefit from LimbBo and their great work."
Barnsley-based LimbBo Foundation was set up by husband and wife team Adam and Katie Dengel to help limb difference children and their families. Katie Dengel said the donation from Redrow will mean they can provide a specially adapted bike for another child from the local area.
Katie said: "Our work is quite unique as there aren't many companies who make the adapted bikes. We work with bike manufacturers so when the new bikes are delivered to families, they are set up with the bike cuffs already attached and ready to go. Donations like Redrow's will change a family's life and we are very grateful that our work was brought to their attention by Lottie and her family."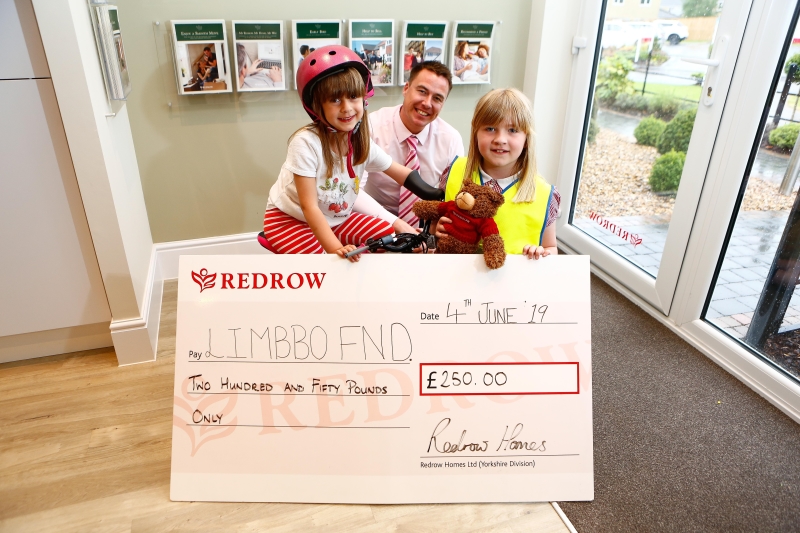 5 year old Lottie Haworth-Blomfield received the cheque donation on behalf of the LimbBo Foundation, together with Redrow'sJonnyLeivesley.
Steve Jackson, sales director of Redrow Yorkshire adds: "We are fully committed to supporting communities in the areas we build homes. It's clear why Lottie and her parents wanted to reach out and enable another child to achieve the same independence and enjoyment that her bike has given to her and I'm thrilled we can help."
---
Issued for & on behalf of Active PR for Redrow