Olympic Torch Relay celebrates opening of Our Sporting Life - Henley
12th March 2010
... Comments
---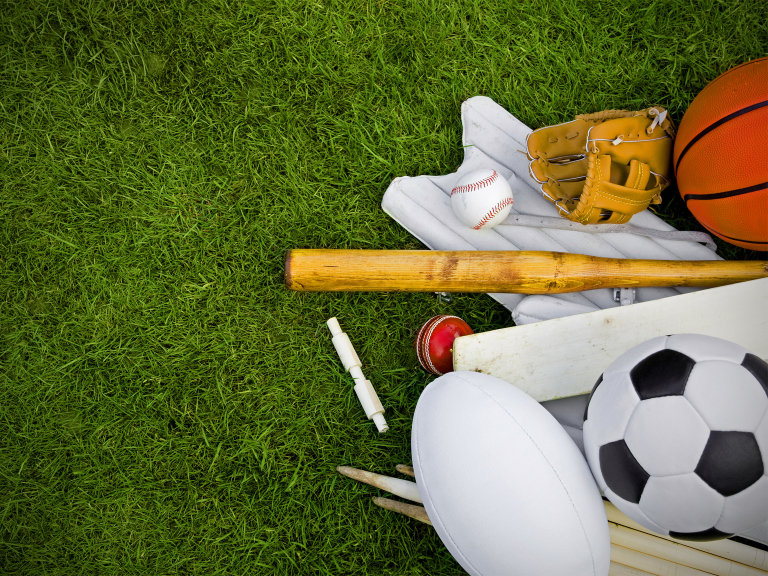 Olympic Torch Relay celebrates opening of Our Sporting Life - Henley
Saturday 13 March 2010
 

To celebrate the opening of

Our Sporting Life – Henley

, a new exhibition at the River & Rowing Museum, more than 100 members of Henley's sporting community will be walking from the Henley Leisure Centre through the town to the Museum.  The walkers will be carrying the Museum's 1956 Olympic Torch, and will be joined by Henley Mayor Councillor Elizabeth Hodgkin, and Olympic Gold Medallist Ben Hunt-Davis.

The 1956 Olympic Torch was kindly donated to the Museum by local resident and former Olympic Rower,  David Callender in 2008. 

Our Sporting Life - Henley

, is a unique community exhibition celebrating the history and diversity of Henley's sporting life through its clubs and organisations.  It will showcase the sporting moments, heroes, objects, photographs and experiences that have inspired the people of Henley.  The first in a series of 100 exhibitions across the country, Our Sporting Life is set to explore the country's addiction to sport, unveiling hidden sporting histories, forgotten heroes objects and stories in communities across the UK.

Highlights from the 100 Our Sporting Life exhibitions (

www.oursportinglife.co.uk

) will become part of the world's greatest exhibition on British sporting heritage held in London for the 2012 Olympic and Paralympic Games.  Objects and stories from the nations and regions will be joined by icons and treasures from national sports to provide a unique insight into how sport has shaped the country, its communities and people.  

Our Sporting Life Henley has been granted the London 2012 Inspire Mark from the London Organising Committee of the Olympic and Paralympics Games.  The London 2012 Inspire Mark recognises outstanding projects and events inspired by the Games to help deliver a lasting legacy across the UK.    

The walk will be launched by Bill Service, Cabinet Member for Leisure and Tourism at South Oxfordshire District Council: 

"It's wonderful to be able to celebrate the long and colourful sporting history of Henley.  The town has produced many talented sports people so it's a privilege to be starting off the Olympic torch procession."

The event has been organised by Go Active, a South Oxfordshire District Council initiative, aiming to engage adults

16 years and older to take up a more active lifestyle. The project is funded by the Oxfordshire PCT and Sport England. With the taster days that is planned for next year, there will be several opportunities for adults to come and have a go at sports they last played in school, or perhaps try something new.

Matt Prosser,

Shared Strategic Director for Economic, Leisure & Planning: 

"South Oxfordshire District Council is supporting Our Sporting Life project, following on from the successful 'Marking Olympic Success'. Our Sporting life is an excellent example of how we can support the visitor economy, through further visits to museums, whilst at the same time engaging young and old in getting more active ahead of the 2012 Olympics."

As part of their support for the exhibition, Go Active have organised a series of taster days at the Museum to allow people to try news sports including hockey, rugby, cricket, golf, tennis and croquet.



Timings:
10am - Welcome and speech at Henley Leisure Centre,
1st Torch Bearer – Luke Moon (Junior National Rower), representing oldest Sports Club in Henley, Leander Club
2nd Torch Bearer – James Prince (Professional Golf Player), representing Henley Golf Club
3rd Torch Bearer – William Tamplin (Club Champion), representing Henley Tennis Club
4th Torch Bearer – Louise Timmins-Gray (Scottish International Women's Rugby Player), representing Henley Rugby Club
5th Torch Bearer – Alan Mortimer (Longest Playing Club Member), representing Henley Hockey Club
6th Torch Bearer – Henley Mayor, Councillor Elizabeth Hodgkin
7th Torch Bearer – Andrew White (Longest Playing Club Member), representing Henley Cricket Club
8th Torch Bearer – Ben Hunt Davis (Olympic Gold Medallist) one of the men's Eight in 2000 Sydney Olympics - first British winners of the event since 1912.
11:00 -  Arrive at Henley River & Rowing Museum