Henley Choral Society invites you to a Christmas Fanfare!
25th November 2013
... Comments
---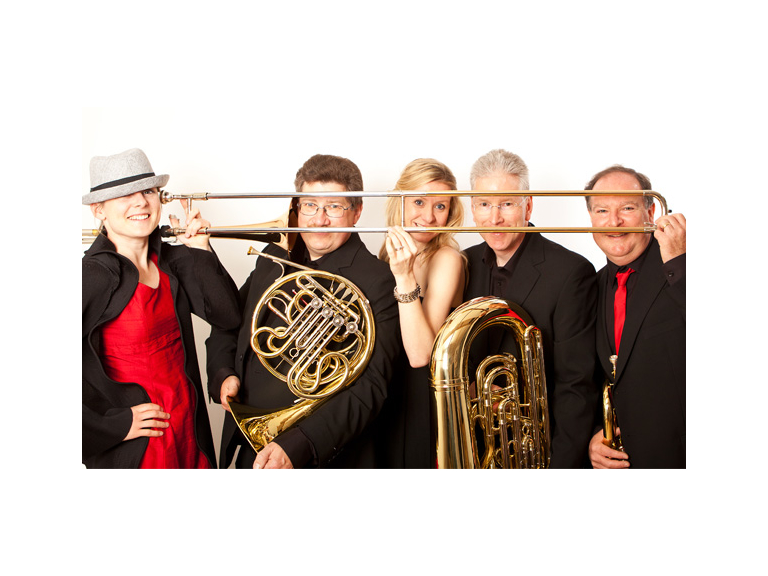 Top brass ensemble Chaconne Brass will be joining Henley Choral Society to deliver their Christmas concert at 7.30pm, Tuesday December 10th at St Maryâs, Henley.
Appropriately titled "Christmas Fanfare!" the concert is the brain child of Benjamin Goodson, 22, the new Music Director of Henley Choral Society, who explains: "A good Christmas concert has a very special atmosphere. I know how popular Henley Choral Society Christmas concerts always are. For my first Christmas concert in Henley I wanted to make sure we gave the audience something really special."
Chaconne Brass has a reputation as one of Britain's most versatile and creative ensembles and have performed at the Queen Elizabeth Hall, Purcell Room, St John's Smith Square, die Philharmonie Berlin and on BBC Radio 3, Radio 4, BBC1 TV and Classic FM. Simon de Souza of Chaconne Brass explains:
"A typical performance will range from Renaissance to modern, classics to experimental and from the profound to the downright silly! It's a unique style which appeals to audiences of all ages and backgrounds."
The members work as guest principals and soloists with top orchestras and ensembles in Britain. The 100-strong chorus will perform choruses from Handel's Messiah, accompanied by acclaimed young organist James McVinnie, until recently Assistant Organist of Westminster Abbey. Children from St Mary's School Choir will add their angelic voices and the audience will be able to join in with favourite carols.
Benjamin Goodson comments: "A big chorus, great music, talented young musicians, the chance to sing favourite Christmas."