Henley Area Road Closures
13th August 2013
... Comments
---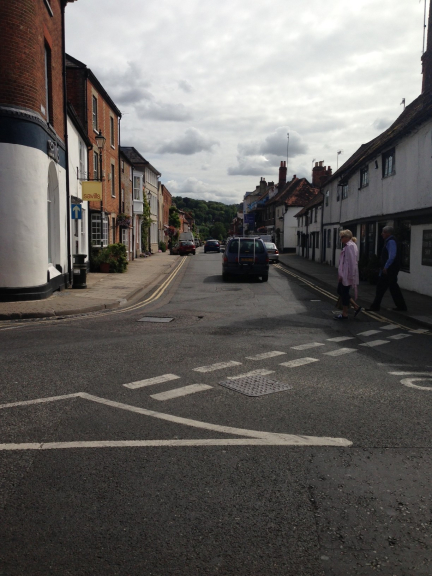 Henley-on-Thames has been plagued by various road closures recently and they are set to continue.
Last week traffic approaching Henley down Remenham Hill and Wargrave suffered long delays as Hart Street was closed west bound for two days, and all traffic coming over Henley Bridge was directed along Thameside. This has also coincided with roadworks on the Wargrave Road itself. Delays of over an hour have been reported.
 Update on the Wargrave Road From the 19th August the narrow part just outside Henley will close for gas works, and diversions via knowl and white hill will take place.

https://www.sgn.co.uk/uploadedFiles/Marketing/Content/SGN-Documents/Major-Works-Docs/Major-Works-Southern/SGN-Major-Works-Henley.pdf
Greys Road has also now been closed for over a week outside the Maltsters at Rotherfield Greys. Work is being done to prevent flooding that has always occurred outside the pub after heavy rain. Peter and Helen have been well supported by their regulars and have even introduced a Road Closure Menu.
This weekend also saw the closure of Caversham Bridge which caused long tailbacks to get in to Reading across Reading Bridge.
Future road closures that could cause chaos are the emergency repairs works at Bix which will close the A4130 at some point. It now looks likely that the repairs will now take place in October, with major resurfacing works to be undertaken in the Spring of 2014. (Why not do them all together in the Spring-Ed)
 New Street will be closed from 9th to 27th September for emergency sewer repairs.
Please also remember that roads will be closed for the Challenge Henley event on Sunday 8th September. http://www.challengehenley.com/
Another major road closure this Autumn will be the closure of Whitchurch Bridge which many Henley residents use to avoid Reading and for access to the M4. The bridge will be closed from 3rd October 2013 and re-open on 14th April 2014. http://www.whitchurchbridge.com/