Bloc serves its last Espresso
30th April 2013
... Comments
---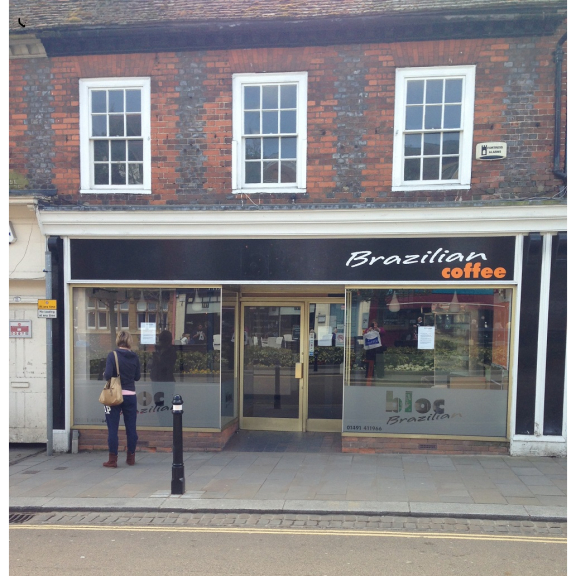 Walking through Henley-on-Thames in the sunshine yesterday I was sad to see that a local business had closed its doors. Bloc in the Market Place has now closed and a notice in the window thanks people for their custom and explains the reasons for the closure of the shop. However Bloc will continue to exist as a catering company.
Bloc gives the reasons for the shop closure as a result of the recession as well as the amount of competition in Henley. As we wrote in March Henley has bucked the trend where shop closures are concerned, but many that have closed have been replaced by Coffee shops. The growing number of coffee shops in Henley reflects a national trend, the town now has branches of most of the large chains. In fact the chain coffee shop that is missing in Henley is strongly rumoured to be opening soon.
At thebestofhenleyonthames we market great local businesses. We're very pleased to work with The Chocolate Theatre Cafe on Thameside. They sell great hot chocolate, coffee, cakes and chocolate. They are also a great example of what can be done when you have a great product and location but also know how to market your business.
We don't just market and promote local business we also practice what we preach. Last Christmas Phil set himself the challenge of buying his Christmas presents in Henley. He did really well and found out that many shops offer goods and services that we didn't know about.
Thebestofhenleyonthames is a franchise and part of the national bestof network. During the week 3rd to 9th June thebestof will be running Buy Local week. This is chance for us to support and promote local businesses. Look out for our Buy Local stickers and we will be featuring local businesses and their owners in the week leading up to Buy Local week as well as the week itself.
If you are a local business and would like to find out more about how to be involved in our Buy Local Campaign drop us an email henleyonthames@thebestof.co.uk or phone us on 01491 412152 for a chat about how to get involved.