Woking Food and Drink Festival – 13-15 September 2013
6th September 2013
... Comments
---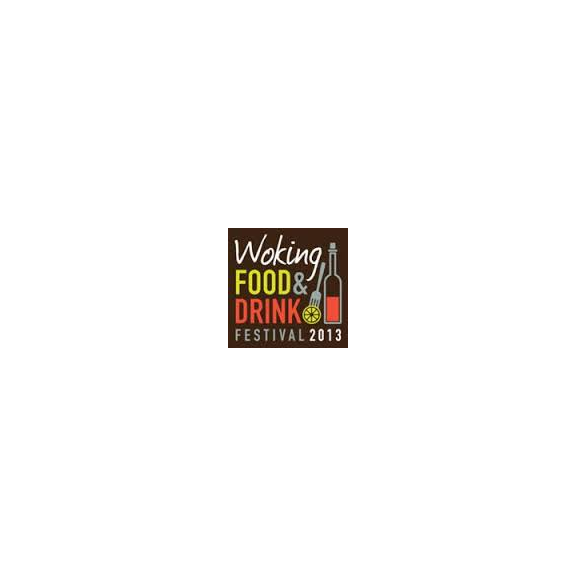 The first Woking Food and Drink Festival will take place this month from Friday 13 September to Sunday 15. The festival is FREE and will take place in Woking's Jubilee Square where there'll be live cook-offs, competitions and demos led by the area's most prestigious chefs.
Local chefs will also be sharing their tips and secrets in demonstrations at the Tante Marie Culinary Academy Theatre. The Tante Marie Culinary Academy is co-owned by Gordon Ramsay and is one of the oldest culinary academies in the country. The Theatre will be erected in Jubilee Square, creating a centre stage for some of the Festival's best demonstrations from the following chefs:
Natalie Coleman – BBC MasterChef 2013 winner.
Jo Wheatley – TV Baking winner.
Steve Drake – Former Roux Scholarship winner and owner of Drakes in Ripley; a Michelin Star rated restaurant.
Ben Piette – BBC MasterChef 2010 semi-finalist and owner of London House restaurant in Old Woking.
Fernando Stovell – Featured chef on BBC's Saturday Kitchen and owner of Stovell's restaurant in Chobham; voted one of the Top 50 out-of-London restaurants 2013 by Square Meal reviewers.
Shane Cooke – Roux Scholarship entrant 2013 who has previously worked under Raymond Blanc.
Tante Marie Culinary Academy instructors – Claire Alexander-Brown, Ally Molyneaux and Alex Brady.
In addition to all this, there'll be a host of food stalls selling some great local produce and showcasing some even greater culinary talent. I'm particularly thrilled that Ray's Indian – my favourite Woking Indian restaurant – will be there!
If you'd like a slice of the action yourself, you can even enter Jo Wheatley's cake baking competition! The Barbecue Cook-Off is also open to the burger-flippers among you and even the children can get involved in the Kids' Q competition. Also for children are some great cookery workshops in Peacock Walk – learn to make soup and pizza, bake something and find out more about chocolate too! Everything is free to enter but you may need to register in advance – see the website for more details.
This is going to be a great celebration of food and I'm really looking forward to it. Bon appétit!