Wildtime with the National Trust – family fun in the Guildford area
4th August 2013
... Comments
---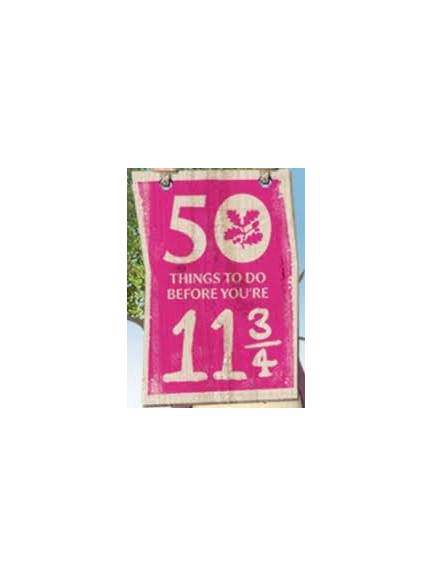 Have you ever rolled down a really big hill? I have. Yesterday, Saturday 3 August, the team at Polesden Lacey invited the people of Surrey to attempt to break the world hill rolling record and get over 250 people all rolling It was very exciting - the Guinness World Record people were there with their clipboards, counting people, marking the exact rolling distance and making sure it everyone rolled continuously and in the right position. Did we break the record? I think we did. I hope we did. There was a wonderful atmosphere, a stunning location and a perfect summer's evening and, most importantly, loads and loads of people rolling!
But why is the National Trust encouraging people to roll down really big hills? Apart from record breaking, it's also part of Wildtime – this summer's challenge to get children (and parents) completing the list of 50 things to do before you're 11 ¾ . 50 Things is all about getting families outdoors, exploring, building up their skills and finding their sense of adventure. Some of the things your children may have done already, like build a den, fly a kite, swim in the sea and, like me and my family, roll down a really big hill. Some things are a bit more of a challenge – wild camping, for example, and raft building...but we'll get there!  
To join Wildtime, start by visiting the website and helping your children to register. Once that's done, it's time to get out there! See how many of the 50 Things you can complete and pick up rewards, certificates and some secret challenges along the way. The National Trust is staging a few events to help you too: tree climbing at Polesden Lacey, for example, and pony riding at Hatchlands Park. There's also a good stock of den-building sticks at Leith Hill and you'll find minibeasts and daisies wherever you go. For a list of local National Trust properties and details of which of the challenges you might be able to tick off while you're there, visit Find a Place on the 50 Things website.
This is a fantastic way to spend a family summer – what are you waiting for?