Turn up the Heat on Mental Health!
18th September 2014
... Comments
---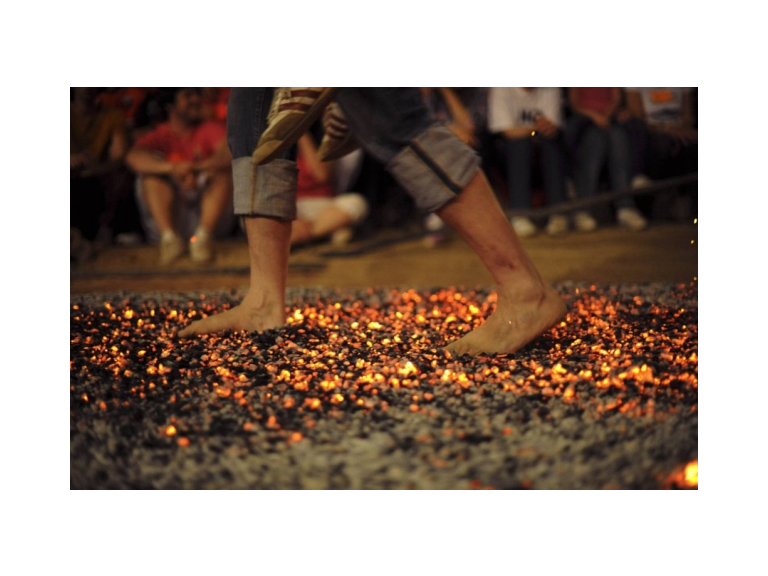 On 10th October 2014, take part in a fire walk to help beat the stigma surround mental health! 
Oakleaf is proud to be celebrating World Mental Health Day and the support it provides in the community. Fire walking is a great achievement and battles both the body and mind! Why not make the pledge to end the stigma surrounding mental health, or join us to cheer on our brave walkers! 
Walk the flames for £30 (including free lunch)! We encourage you to seek sponsorship from firends, family and colleagues to support Oakleaf! 
Think you can handle the heat? For more info, or to enter, please contact Deepti: deeptiparmar@oakleaf-enterprise.org or 01483 303649
The facts and figures around Mental Health are alarming. 1 in 4 people in the UK will experience some kind of mental health problem in the course of a year, so it is likely you know someone who suffers.
Oakleaf is the only mental health charity in Surrey working as a social enterprise to provide vocational training for those suffering from mental health issues.
We offer on-the-job training in horticulture, upholstery, IT and print finishing for direct mail, enabling people to acquire new skills and ultimately return to work.
Through their placement at Oakleaf, our clients  are able to gain up-to-date qualifications, practical experience and increase their confidence levels.
Oakleaf also operates as a social enterprise, selling high quality upholstery, gardening and print finishing and fulfilment services at competitive rates.