Three French hens
30th November 2009
... Comments
---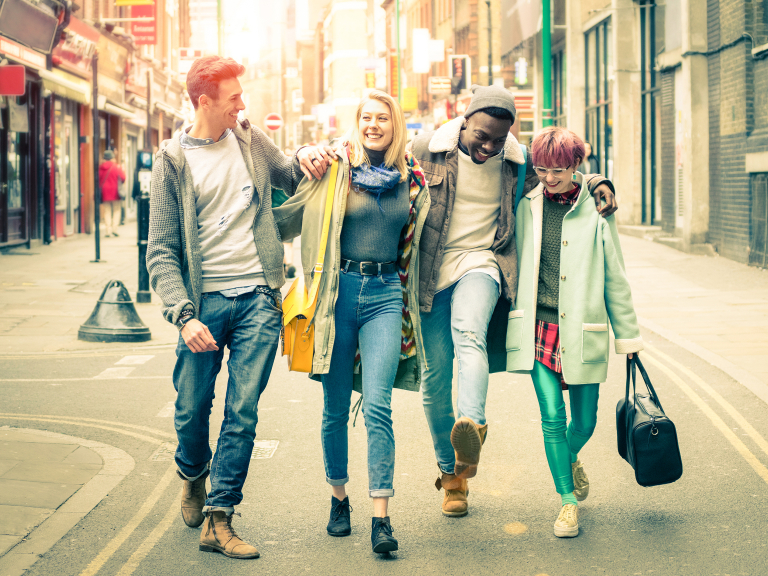 Well, 11 hens and two Frenchmen actually but who's counting!
Last week I was invited to a wine tasting event in Guildford organised by the social networking group for women, hens dancing.  Founded just over a year ago by Gill Bentham, the group was set up to offer like-minded women the opportunity to socialise, network and try something different within a relaxed and friendly environment.  Events organised include everything from fashion shows and spa retreats to supper clubs and wine tasting – which is where I came in.
Guildford Wine Club, in the form of our French hosts Stéphane and Gaylord, led the evening from their wine merchant shop Nicolas in Guildford High Street.
Both Stéphane and Gaylord proved to be charming and knowledgeable and we began our journey with three white wines starting with a rather unusual 'demi-sec' aperitif and finishing with a smooth and utterly delicious Chablis – my first choice by far!  We then turned to the reds with a lightly chilled Beaujolais Nouveau kicking us off followed by two much heftier perfect dinner accompaniments including an elegant and slightly spicy favourite of Stéphane's from Côtes du Rhône.  And finally, a clean and crisp sparking white which I was surprised to learn worked well with sweets and desserts.
Alongside all this liquid refreshment was a superb selection of homemade canapés prepared by Stéphane's wife.  Each one carefully chosen so as to complement the relevant wine; which they did.  Are you often stuck for a wine to serve with a spicy dish?  We found Stéphane's Alsace Riesling and Nelly's leek curry to be the perfect couple.
All in all it was a great way to spend a Thursday evening and has left me wanting to return again (and possibly again!).
For more information visit http://www.hensdancing.com/ and http://guildfordwineclub.weebly.com/