Stand and deliver - more expo tips for Guildford Means Business
16th April 2014
... Comments
---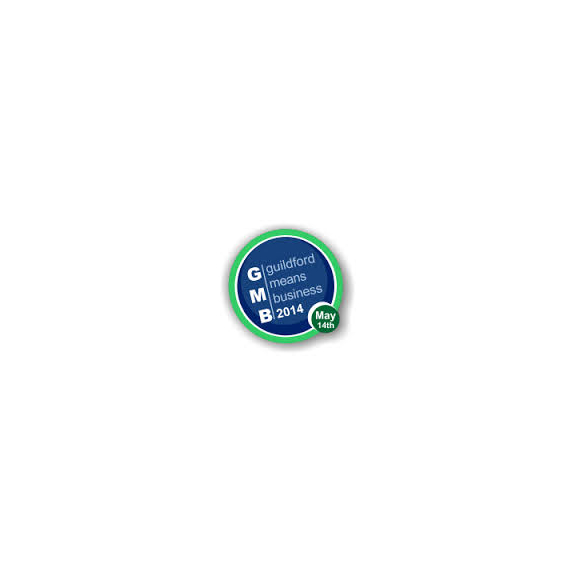 With less than a month until Guildford Means Business, you'll be thinking about your presence at the expo and what you want to get out of it. Will your displays and information help you achieve it? Here are some great tips from One Print, the experienced designers behind many of the stands.
Why are you attending? Knowing what you're trying to achieve will help you decide what and who to bring. Set yourself objectives e.g.:
meet new clients and business partners
raise your profile
brand awareness
promote a specific product
launch a new product
Once you've made that decision, it's time to plan your exhibition stand.
2. Stand design
make it clear what you do and how you can help the visitors
make sure your stand reflects your brand – is the logo smart, appealing and visible?
Your stand has three seconds to grab someone's attention – is it up to the job?
think about the five senses – does your stand design appeal to every sense?
make sure your stand is approachable and open. Think about the positioning furniture, banner stands etc.
Will you need a table? If you're asking people to leave details, it can be good to give them something to rest on!
Have a bit of fun - gadgets, gizmo's and games, contests, quizzes and giveaways
read the exhibitor manual, and make sure you know what are you getting
don't just focus on the stand - talk to the organizer and find out what other opportunities there could be to promote your presence
3. Promotional materials
don't overdo the promotional literature - it's more effective for you to collect visitor details for follow up
bring loads of business cards (and something to put everyone else's into!)
Thanks to Tomas and Dan from One Print for some great tips for planning a Guildford Means Business stand. If you've got any of your own, tell us all - just fill in the comments box below.
Guildford Means Business
14 May 2014
GLive