School summer holidays in Guildford – indoor sports activities
28th July 2014
... Comments
---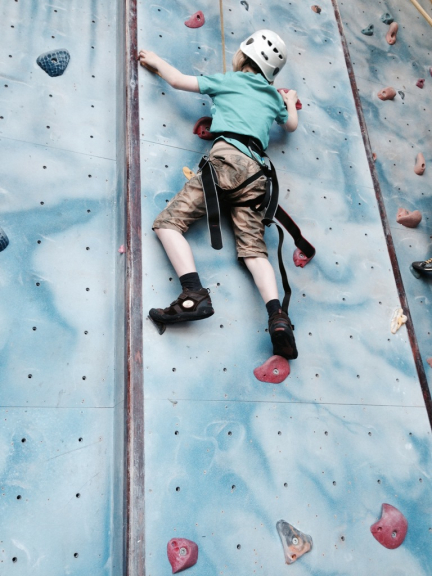 School holiday sunshine's easy – just go in the garden, pop to the park or disappear for a day trip. Wet days are more of a challenge...but cooped up kids don't need to spell disaster – there are just as many indoor physical activities as outdoor ones, offering all kinds of new challenges. Here are some of our favourites:
The Guildford Spectrum is a great place to swim, ice skate, bowl and climb and even has a soft play and a cafe! The children can sign up for the Junior Summer Fitness Challenge (JSFC), completing activities and winning reward vouchers. Their summer swimming schools have seen loads of Guildford kids (including mine!) ditching their armbands, thanks to small classes and friendly, experienced teachers. There are some great deals to be had at the Spectrum with family tickets for multiple activities, cutting the cost of summer holiday fun. And if the sun does come out again, you're just across the road from Stoke Park!
The Surrey Sports Park is offering summer junior camps to launch your children into tennis, badminton, squash, netball, football, climbing and swimming. There are also great family offers and expert coaching. They're also showing coverage of the Glasgow Commonwealth Games which you can watch live on their big screens.
Craggy Island at Slyfield is one of the South East's best indoor climbing centres and has some great summer courses for kids. Taster sessions, private tuition and three-hour fun sessions are all available for the over-eights, as well as well-planned, age-appropriate "active climb" sessions for 5-7 year olds.   For more information, please visit their website.
A wet day doesn't have to mean a TV day – there are loads of ways to keep your children active, even indoors! If you've got more ideas and suggestions, feel free to add them in the comments box below.