Sacré bleu! Aurora returns to Bar des Arts
17th September 2015
... Comments
---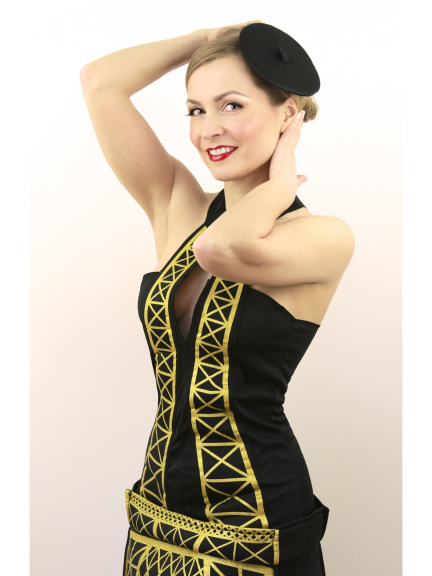 Aurora Chanson will be returning to the bar on Thursday, October 1 to sing a range of French hits.
Her live show will take you on a journey through Paris, from the cobbled streets of Montmartre to the Parisian cafés with their old-fashioned charm and romance, using her renditions of French classics such as 'Les Feuilles Mortes' and 'Je Ne Regrette Rien'."
Growing up in Nancy, a town in the county of Lorraine in the east of France, Aurora was the only child of drummer Daniel Colson and his wife Jacqueline.
In 2008 Aurora formed a duo with pianist Kate Batchelor, playing a mix of pop standards and French songs.
In 2010, she established a musical/creative partnership with the guitarist and producer Mike Collins and the two have released a series of singles as well as three Eps.
Aurora started performing a selection of Jazz and American popular standards with a New York pianist, Al Clogston in 2011 and now performs regularly across the country.
Entry on the night will cost £5. Booking is essential and can be done by calling us on 01483 453227.