Outdoor swimming pools in Guildford
14th July 2013
... Comments
---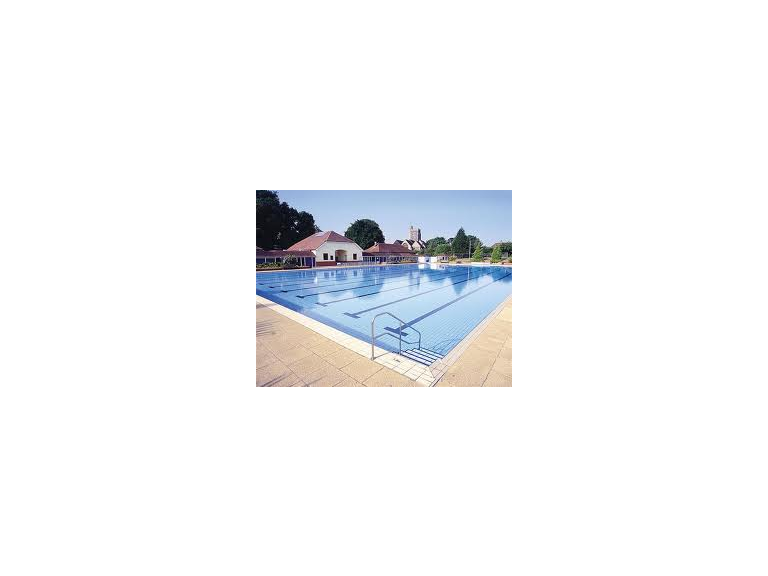 What glorious weather! Here's to barbecues, whole days in the garden and wine-drinking on the patio at 10pm. Wonderful though all this is, I must confess that my family and I are looking for ways to cool down too.  One way is visiting an outdoor pool and Guildford is lucky enough to have not only the Lido but also some great paddling pools for the little ones, all on the edge of Stoke Park near Guildford College.
The Guildford Lido is celebrating its 80th birthday this summer and had a grand 30s style party on 21 June. It is one the few remaining 30s outdoor pools in the UK but swimmers continue to flock there on hot (and not-so-hot) days. The Lido comprises a 50m (Olympic size) pool and a paddling pool with new slides under construction. It also features The Workshop Gym, aimed at fitness fanatics and competitive sportspeople. The pool and gym are both run in conjunction with Freedom Leisure at the Guildford Spectrum. The Lido will be open until 22 September 2013 when it will close until May 2014. Opening times and prices can be found here – you can even book it for evening parties!
Near to the Lido, but separate, is the paddling pool in Stoke Park Gardens. This beautiful, well-maintained area of Stoke Park can be accessed through either Nightingale Road or the student car park at Guildford College. Families can enjoy paddling in the outdoor pool for free and the other great thing is that there's a lot of shade, both from the surrounding trees and a roofed seating area (hats and suncream are still recommended). When your children have finished splashing, there's an adjoining playground to move on to, complete with helter-skelter slide and climbing frames for children of all ages.
Guildford has some lovely pools to cool off in during this hot weather...and water pistols in the garden are great fun as well! Have fun.