John and Jen - the musical
1st April 2014
... Comments
---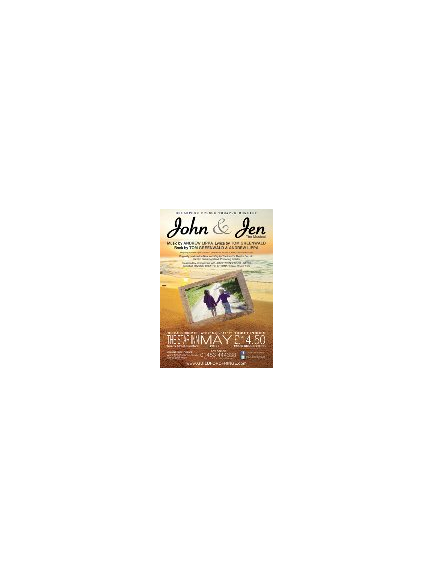 The Guildford Fringe Theatre Company specialise in bringing you magical little productions, seemingly small scale but actually thought-provoking pieces that'll stay with you long after.
Their newest production promises to be no exception! John & Jen, a two-hander musical, looks at relationships, first between Jen and her brother John, then between Jen and her son, also named John. The storyline is at once funny, tender and moving and the Guildford Fringe Theatre Company are sure to bring out all this and more in this rarely-performed musical.
John will be played by Martin Neely, whose previous work has included Les Miserables (West End) and Mary Poppins (UK Tour), while Jessica Sherman, whose previous work includes Lend Me A Tenor (Vienna) and Batman Live (World Arena Tour), will play the role of Jen. The theatre company's Creative Director, Nick Wyschna, will be directing John & Jen – everyone at the Best of Guildford wishes him every success!
John & Jen will be performed at the Star Inn on Quarry Street, which is either usual or unusual, depending on how familiar you are with the Guildford Fringe! It runs from 7-17 May with performances at 8pm every night.
You can book tickets here and visit the Facebook page to keep up with all the Guildford Fringe news.