Guildford Park and Ride – a realistic alternative to town centre parking
22nd May 2013
... Comments
---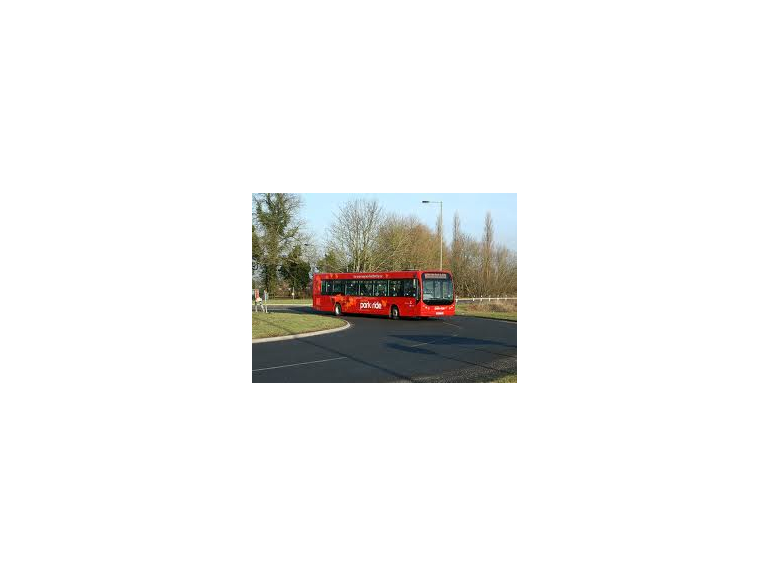 I lived in Surrey for nearly four years before I used the Park and Ride to get to Guildford. I think I know why – I wasn't sure how it worked or what it cost and I was worried it would take longer than my normal journey from Woking. I didn't feel the need to look it up because I thought I had a solution: driving my fuel-inefficient people carrier through slow moving traffic then parking wherever I could.
It was Guildford Means Business that made me investigate it properly. I'd been asked to be present on the Best of Guildford stand between 10am and 2pm, meaning that I really had to park at about 9.30am and might not get back to my car until 2.30pm. Translated into parking charges, that's £6. That seemed like quite a lot to me so I looked up the Park and Ride instead.
It was a lot simpler than I thought it would be. I parked for FREE at the Spectrum, waited less than five minutes at the bus stop (time I used to jot down the names of some people to touch base with at GMB) then paid £2.40 for my return ticket to the town centre. The journey time was less than ten minutes and the bus stopped on North Street outside the library as well as at the bus station at the bottom of the hill. When I got on again after GMB, I simply showed my return ticket and was bussed back to my car! I used the Park and Ride again for Guildford Ladies today, parking  at Merrow this time and only paying £1.80 return.
Let's look at this. I had five hours parking for the cost of two last week and three hours parking for the price of one-and-a-half today - and saved on petrol too. I got some welcome "head space" before going into busy networking events and something I saw out of the bus window today gave me a great blog idea! Considering door-to-door journey times, the Park and Ride was a quicker way of getting into town during rush hour and probably only added five or ten minutes to an off-peak car journey. Yes, it's a scheme that's most cost effective for drivers with no passengers but, even with several of you in the car, there are some great bus ticket discounts available. A paying adult may take two children with him/her for free and weekly and monthly season tickets are also available.
This is a brilliant scheme. If you're frustrated by Guildford traffic and parking, Park and Ride could be the solution for you.
Timetables and a full list of fares can be found on the Guildford council website.