Fireworks and Bonfires in and around Guildford!
25th October 2012
... Comments
---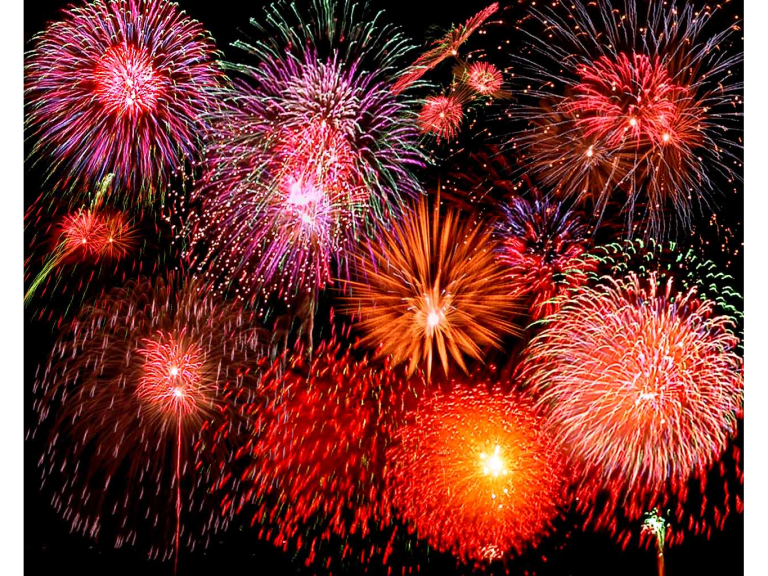 There are loads of firework displays going on in the Guildford area over the next fortnight. They're not all on 5th November either so you've got a lot of choice! 
The Ripley Bonfire is taking place this weekend, 27th October on Ripley Green. Activities start at 2pm when the funfair opens, then there's loads going on throughout the afternoon and evening! The bonfire will be lit at 7.30pm and the fireworks will be let off at 8.00pm.  The Ripley Bonfire is a free event but you'll see some weird and wonderfully dressed people roaming around with donation buckets! All donations go towards next year's event and to local charities so please give generously. Please do check the Ripley Bonfire website for more information as the timetable is jam packed (and there's some essential road closure and parking information) and I can't fit it all in this blog! 
Also on 27th October are the Guildford Rugby Club fireworks, £3 for adults, £2 for children. Doors open at 6.30pm and they'll have facepainting and refreshments too!  The address is Broadwater, Guildford Road, Surrey GU7 3BU. 
Woking celebrates the non-blowing up of Parliament on Saturday, 3rd November with fireworks in Woking Park. This event is organised by the Woking Round Table and the walk up fee is £6 for adults and £4 for children (5-16yrs) £15 for a family (2 Adults & 2 Children). Tickets are also available in advance price £5 for adults, £3 for children,  £12 for a family (2 Adults & 2 Children) and can be purchased by first emailing fireworks@wokingroundtable.co.uk. The night kicks off at 6pm with fireworks at 8pm. 
Guildford's own fireworks take place in Stoke Park on 5th November. A procession starts in Guildford High Street at 7.45pm and the fireworks go off at 8.30pm! This is a free event but the organisers suggest visitors each make a £2 donation. This money will be shared out between the following local charities: Disability Challengers, Guildford Action, KatCanDo and the Prostate Project. 
If you're holding your own display, please click over to our blog about firework safety. 
However you're spending Bonfire Night, have a great time!