Farmers Markets in the Guildford Area
6th April 2013
... Comments
---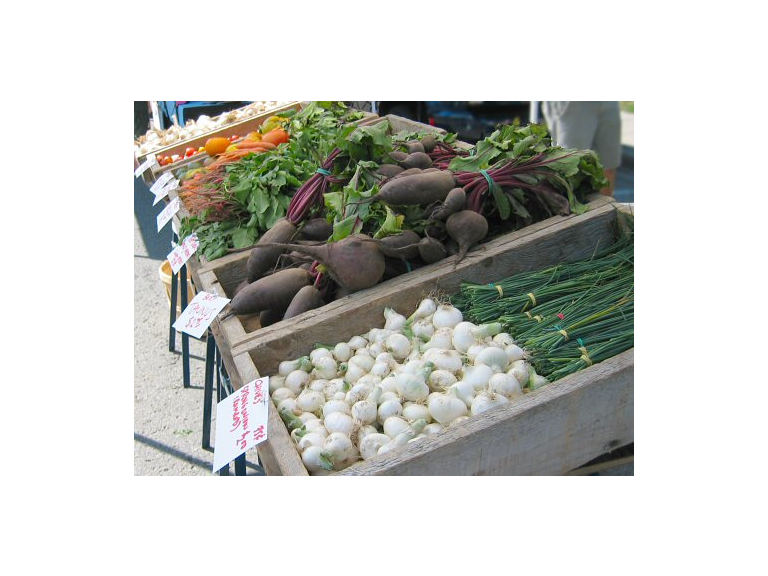 Supermarkets are often cheap and convenient but that doesn't mean they're always the perfect solution. Many supermarkets seem to put price before quality but I for one have found this isn't always best on the bank balance. My family and I just don't like tasteless chicken and sour satsumas – they end up in the bin while I go back to spend more money on tastier versions. I'd have to shop twice over and the cheaper thing to do would have been to buy the best I could in the first place.
With this in mind, I decided to explore the farmers' market when it came to Woking, where I live. While the market was by no means big, I would cheerfully have eaten anything and everything for sale! The stall holders were all friendly and many put out samples – "try before you buy" - very useful to those stymied by the huge choice each stall offered. Where produce wasn't from Surrey, it was at least from the South East and this wider compass meant fresh fish was available too. Everything was sold by the person who had grown, caught or produced it which was not only more personal but they could tell you everything you wanted to know. The prices were higher than supermarkets' ... but not much higher. And I've now eaten the sausages and cakes I bought and they were delicious – certainly not going in the bin while I disappear to Buy N Large!
Another reason to shop at the farmers' market is "buying local." This rotten weather we've all had has been particularly hard for livestock famers – baby animals aren't covered by insurance but are most vulnerable to the cold, meaning many farmers are losing out financially this year. There have been more crop failures in the last year as well because of the extreme weather. Show the farmers your support and buy local British produce. 
The Farmers' Market comes to many locations in the Guildford area:
Guildford – 1st Tuesday of the month and festivals
Haslemere – 1st Sunday of the month
Ripley – 2nd Saturday of the month
Woking – 3rd Thursday of the month and 5th Saturday
Milford – 3rd Sunday of the month
Farnham – 4th Sunday of the month
And Godalming, four times a year.