Cranleigh Connections – the Guildford area's newest networking group!
27th February 2014
... Comments
---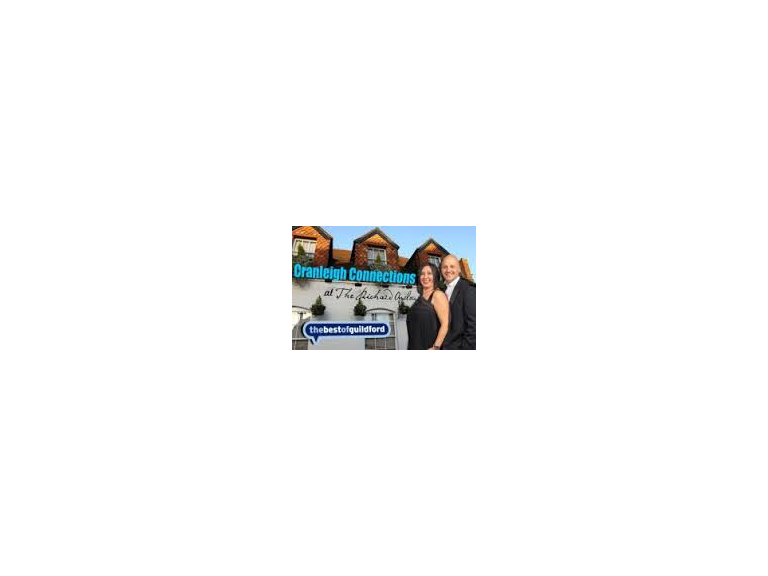 The Best of Guildford runs networking groups all round the area with meetings taking place regularly in Ripley, Godalming and Woking. On the strength of these busy and effective groups, Sally is thrilled to announce the launch of Cranleigh Connections which will be held from 8.30-10am on 15 April 2014 at the Richard Onslow. She will be ably assisted by Matt Pereira, talented photographer and Best of Guildford champion. The price of the meeting is £12 which includes breakfast and hot drinks.
Email sally@bestofguildford.co.uk to book your place.
If you're new to this, here are five top tips for networking:
1. Remember your business cards!
You want to look professional and you want people to know how to get in touch with you. Pen and paper are useful for note-taking too.
2.       Listen
You're not just there to advertise yourself, you're there to build relationships. Listen to what others have to say – you might pick up some good advice or find someone who can really help your business grow. It's also polite and a willingness to listen will make people like you!
3.       Be specific
Most of us experience a lot of variety in our work but it can be difficult to tell everyone everything at just one event. Decide which aspect of your business you're going to be sharing and focus on it...but be ready to talk about the others if you're asked!
4.       What makes you different?
At a networking event, you might not be the only person from your field of expertise so you need to tell everyone what's special about your business. What does it offer that no one else does?
5.       Follow up
After the meeting, remember to block off an hour in your diary to follow up with anyone you met at the meeting whom you're hoping to work with. Get in touch while the conversations are still fresh in your mind.
Happy networking!