Cinders, the Adult Panto - a review
16th December 2013
... Comments
---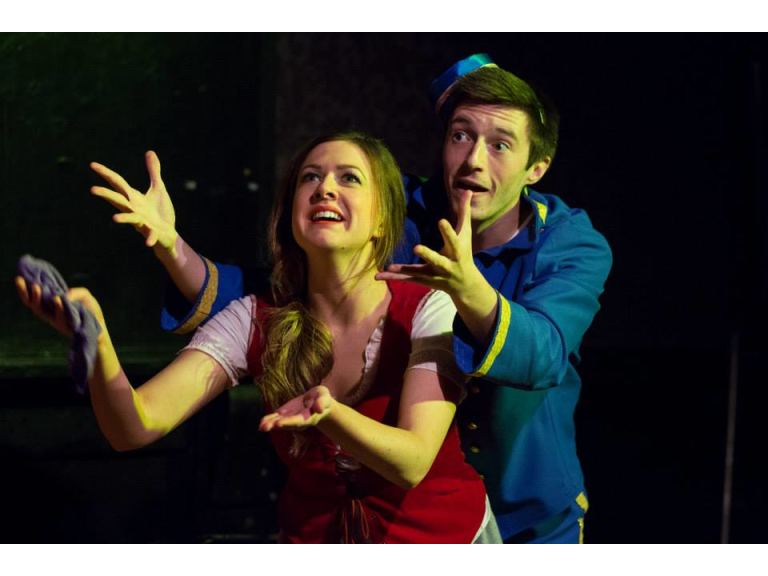 Cinders, the Adult Panto, latest production from the Guildford Fringe Theatre Company, opened last week at the Star Inn on Quarry Street. Writer Chris Towndrow (yes, that's Chris Towndrow from London Corporate Media!) took the good old heartwarming tale of luck, love and sibling rivalry and doused it liberally in booze and sex.
Sex-starved Ugly Sisters with questionable facial hair, a drunk Fairy Godmother, Buttons and his racehorse (what?!) and delightfully shallow Prince Charming all revolve around a wonderful Cinderella who somehow combines lust, patience and a cleaning OCD.
The script is spot on, sending up not only the original characters but pantomime itself; Chris Towndrow has been careful to include all the clichés and some deliberately bad topical jokes.  A little bit of theft seems to have taken place too but I'm sure TV's comedy writers all know that imitation is the sincerest form of flattery! There's also lots of audience participation – you cannot help but be swept along in the tongue-in-cheek panto spirit!
But all this silliness did not for one second mar the cast's talent. The wonderful singing voice of Helen Hart (Cinders) was used to great effect while Anthony Fagan (Buttons) had the audience (if not the pantomime horse!) eating out of his hand. And no one will forget the comic abilities of Alex Foott and Fraser Warriner (the Ugly Sisters): great slapstick, great delivery, great timing. Director and Musical Director Emma Trow was onstage for the whole panto, playing all the varied score herself and taking part in the action when the need arose.
A night with the Guildford Fringe Theatre Company is also an opportunity to mingle with the upper echelons of Best of Guildford society! Sponsor Darren Stiff of Guildford Financial, Adrian England of England Palmer and Matt Pinches of the Guildford Shakespeare Company were all chortling away in the audience. I ran into photographer Matt Pereira too – he's been taking all the promotional photos for this production, including the one you'll see at the top of this blog. I know more best of Guildford members are booked in for the rest of the week's run- in fact, the tickets are selling so well that an extra two performances have now been scheduled: 5pm and 8pm on Saturday 21 December.
This is a silly, smutty, stupid and stupendous night out! Book your tickets HERE!