Buy Local - get your Guildford business involved
2nd June 2013
... Comments
---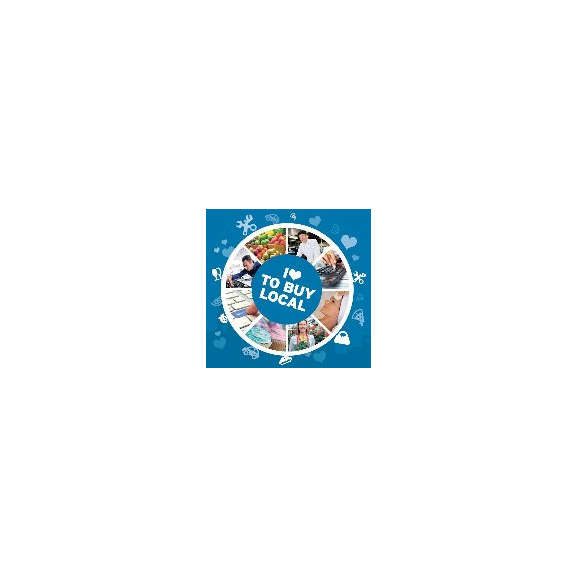 Tomorrow, 3 June, is the first day of Buy Local, the Best of Guildford's week-long campaign to get people out of chain stores and into local shops. As we are all too aware, if the current economic situation continues, one in five independent shops could have disappeared by 2018. I hope that "one" isn't yours - it would be a serious loss for you and your customers alike.
If you're a small business owner, Buy Local is your opportunity to promote yourself and raise awareness of the challenges small businesses face. You can get involved by displaying campaign stickers and posters in your shop window and encouraging your customers to pledge to "buy local." Customers can fill in pledge postcards or make their pledges online. Every day during Buy Local, one lucky local shopper will win £100 to spend with a Best Of... business. Even shop owners need to go shopping  – perhaps you'd like to make a pledge too!
The Best of Guildford's very own Sally Castro-Gouveia  - ably assisted by her daughter Daniella - has already been out and about in Guildford, helping businesses to put up posters and stickers to show their support for the campaign. If you haven't got your promotional material yet, just email Sally on sally@bestofguildford.co.uk so she can send it out to you. She'll be out again on Wednesday, 5 June, visiting businesses with Chris Towndrow from London Corporate Media to put together a video all about the campaign and why buying local is so important. She finishes off the week with a town centre stall on Saturday where she'll be giving out Buy Local information, reusable bags and balloons, with musical accompaniment from "Frank Sinatra" and "Michael Buble," not to mention a bit of magic and facepainting.
Buy Local!
3-9 June 2013