Benefits of facial treatments
29th April 2013
... Comments
---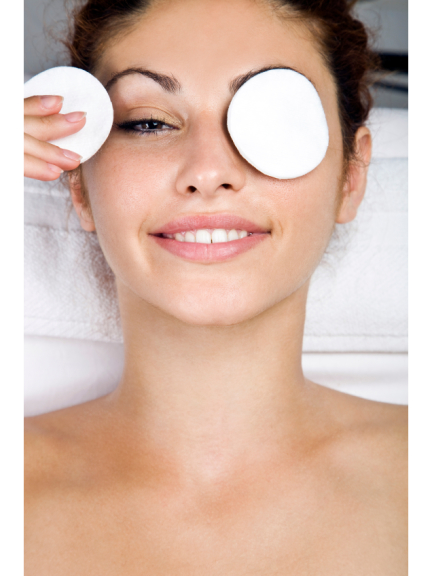 Our skin which is the largest organ in our body protects us from the harmful environment. Therefore, we have to protect our skin at all times. And it is necessary to have a regular facial treatment in order to have healthy skin for both men and women.
Experts believe that by having regular facial treatments, it can help delay the premature aging process by custom-targeting your unique skin care as it helps to increase the circulation in the area and stimulates the skin. Keeping your skin properly hydrated will prevent your skin from dehydration.
Having a facial treatment can ensure you a deep cleansing better than how you usually cleanse your face at home. As it can help to unclog your pores and get rid of dirt and impurities that affect the overall appearance of your skin.
Facial treatments guarantee to rejuvenate your complexion. It is one of the best ways to restore your skin's natural glow. Facial treatments help to get rid of dead skin cells that promote the new growth of healthy cells. And it can help to relax your body as mostly will includes massages. Experts believe that your body releases a hormone that makes you happy called endorphin when you are in your most relaxed state.
It's advisable to get a facial treatment once a month or depending on your skin problem. It is very important to maintain a healthy skin care regimen to delay the signs of aging and fight the damaging effects of the external environment.
Let Yourself Shine, feel relaxed and reduce stress.......every time, with our highly recommended customer treatments
Caroline is Woking Town's Expert on Decleor Aromatherapy facials, body treatments and products
Professional Expert Training
CIBTAC (Facial treatments, Body Treatments and Electrolysis) Diplomas
Decleor (Facial and Body Treatments) Diplomas
OPI Diploma
AB Therapies (Advanced Back and Sports Techniques) Diploma
Joan Price Beauty School (Body Treatments and Electrolysis) Diploma
NO HANDS Transforming Touch and Practitioner Certificates
To find out more, contact Caroline at Shine on 07912 547211 begin_of_the_skype_highlighting 07912 547211 FREE