CHRISTMAS FAYRE FEAST AT THE OGH
Old Government House Hotel & Spa
St Ann's Place
St Peter Port
Guernsey
GY1 2NU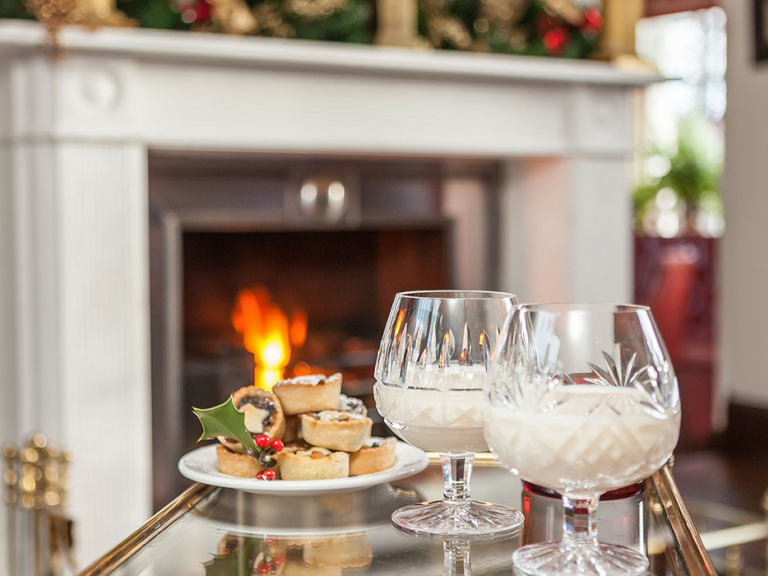 Join us for a festive fayre feast - we have put together a delicious dining experience that will to get you into the Christmas spirit.
This includes traditional favourites such as roast Norfolk turkey, sirloin of beef with braised cheek with red wine jus and Christmas pudding with brandy crème anglaise.
We will guarantee an enjoyable and relaxing occasion for the whole family and all your friends.
---
Price: £42 per person
Lunch 12-2pm | 6.30-10pm
---
Future dates
Saturday 1st December 6:30pm until 10:00pm
Sunday 2nd December 12:00pm until 2:00pm
Sunday 2nd December 6:30pm until 10:00pm
Monday 3rd December 12:00pm until 2:00pm
Monday 3rd December 6:30pm until 10:00pm
Tuesday 4th December 12:00pm until 2:00pm
Tuesday 4th December 6:30pm until 10:00pm
Wednesday 5th December 12:00pm until 2:00pm
Wednesday 5th December 6:30pm until 10:00pm
Thursday 6th December 12:00pm until 2:00pm
Thursday 6th December 6:30pm until 10:00pm
Friday 7th December 12:00pm until 2:00pm
Friday 7th December 6:30pm until 10:00pm
Saturday 8th December 12:00pm until 2:00pm
Saturday 8th December 6:30pm until 10:00pm
Sunday 9th December 12:00pm until 2:00pm
Sunday 9th December 6:30pm until 10:00pm
Monday 10th December 12:00pm until 2:00pm
Monday 10th December 6:30pm until 10:00pm
Tuesday 11th December 12:00pm until 2:00pm
Tuesday 11th December 6:30pm until 10:00pm
Wednesday 12th December 12:00pm until 2:00pm
Wednesday 12th December 6:30pm until 10:00pm
Thursday 13th December 12:00pm until 2:00pm
Thursday 13th December 6:30pm until 10:00pm
Friday 14th December 12:00pm until 2:00pm
Friday 14th December 6:30pm until 10:00pm
Saturday 15th December 12:00pm until 2:00pm
Saturday 15th December 6:30pm until 10:00pm
Sunday 16th December 12:00pm until 2:00pm
Sunday 16th December 6:30pm until 10:00pm
Monday 17th December 12:00pm until 2:00pm
Monday 17th December 6:30pm until 10:00pm
Tuesday 18th December 12:00pm until 2:00pm
Tuesday 18th December 6:30pm until 10:00pm
Wednesday 19th December 12:00pm until 2:00pm
Wednesday 19th December 6:30pm until 10:00pm
Thursday 20th December 12:00pm until 2:00pm
Thursday 20th December 6:30pm until 10:00pm
Friday 21st December 12:00pm until 2:00pm
Friday 21st December 6:30pm until 10:00pm
Saturday 22nd December 12:00pm until 2:00pm
Saturday 22nd December 6:30pm until 10:00pm
Sunday 23rd December 12:00pm until 2:00pm
Sunday 23rd December 6:30pm until 10:00pm