Want some Halloween baking ideas?
13th October 2014
... Comments
---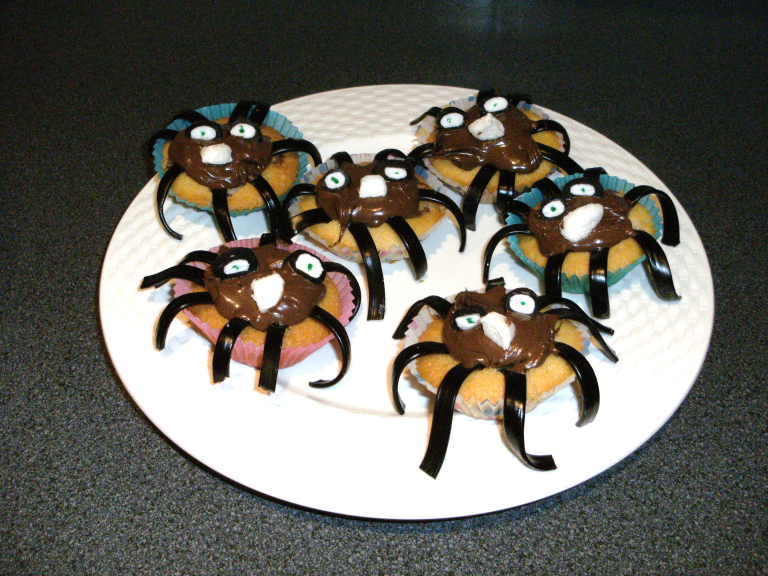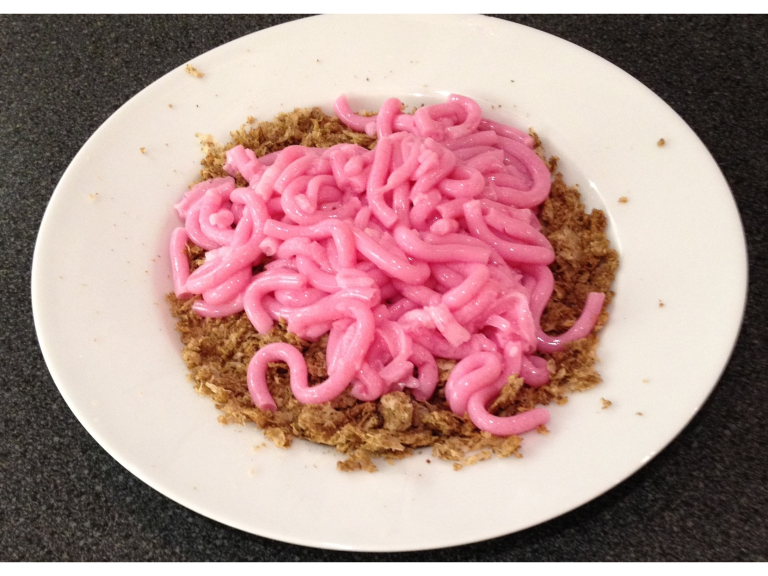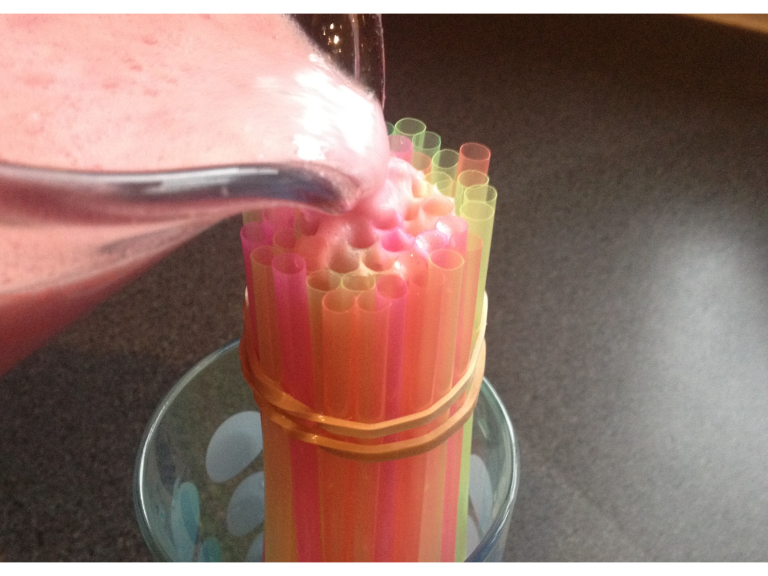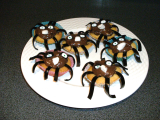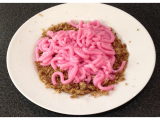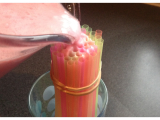 1. Spider cakes. Make some fairy cakes (see recipe below) and decorate as spiders with some chocolate spread, small white chocolate buttons for eyes, a piece of marshmallow for the nose and liquorice wheels cut into small strips for legs pressed into the top of the cake.
2. Jelly worms. Place a pack of straws in a large glass (ideally ones with a bend make sure the bend is towards the bottom) so that the straws touch the bottom of the glass and are packed tightly together. Mix a packet of jelly (we made 400ml) and make up extra gelatine to help them set (we mixed 2 leaves with approx 100ml water). When the jelly has cooled stir in approx 2tbs thick cream. Pour the mixture into the straws (it will also fill the glass too) then leave in the fridge to set - which may take a few hours or overnight. The jelly worms can then be squeezed from the straws. You can break up biscuits to look like earth and present the worms on the biscuits.
3. Scary fingers. Dip the ends of white chocolate fingers in red icing to look red nails.
4. Eyeball cake pops. Dip cake pops into melted white chocolate. When set decorate cake pop with a smartie for the iris, dot with icing in the middle and add red icing wiggles for veins.
5. Spider web cakes. Top with white icing. While the icing is still wet draw a small circles on the top of the cake in the middle with melted chocolate. Draw 3 larger circles around the smaller circle. Using a cocktail stick drag it through the icing from the middle of the cake to the edge about 6 times to make the icing look like a spiders' web. 
Basic fairy cake mix
Mix 100g caster sugar and 100g softened butter or margarine together
Beat in 2 eggs, a little at a time
Sift 100g self raising flour and fold in
Divide the mixture into 12 fairy cakes cases and bake in the oven (180c or 160c fan oven) for 20 minutes.
Leave to cool then decorate