Rotherwick Neighbourhood Plan referendum success
7th November 2016
... Comments
---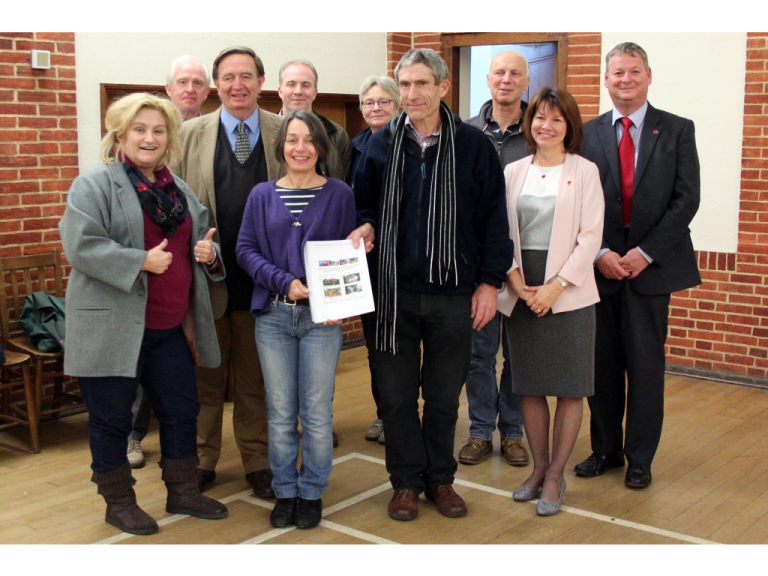 Residents of Rotherwick have voted overwhelmingly in support of proposals to guide future development in the Parish.  
A Neighbourhood Plan is intended to give communities more of a say in the development of their local area. On 3 November a referendum on the Rotherwick Neighbourhood Plan was held. 55.2% of residents voted, with 231 out of 249 voting in favour of the Plan.
Speaking about the referendum result, Steve Burridge, Chairman of Rotherwick Parish Council, said: "This result shows the impact that local communities can have over the future of their area. I would like to thank the members of our Neighbourhood Plan Steering Group, in particular the chair Stuart Kennedy, for all their hard work. We now look forward to the Plan being formally adopted by the District Council."
The Parish Council and local community spent two years developing the Rotherwick Neighbourhood Plan which will now be considered by the District Council in December for adoption. Once adopted it will be used to help determine development proposals in the Parish. 
The Rotherwick Neighbourhood Plan is the first in Hart District to reach referendum. 
Cllr Stephen Parker, Leader of Hart District Council said "Neighbourhood Plans provide an opportunity for local communities to steer the future of their local area. Rotherwick are to be commended for the effort that it has taken to produce a Plan that is so clearly supported by local residents, and congratulated for the first Neighbourhood Plan in Hart."
There are a number of other Town and Parish Councils that have begun the process to create a neighbourhood plan. To see if your area is in the process of developing or adopting a plan please visit www.hart.gov.uk/towns-parishes. 
For more general information about Neighbourhood Planning please visit www.hart.gov.uk/neighbourhood-planning.