Paint Fleet Pink Week
3rd September 2015
... Comments
---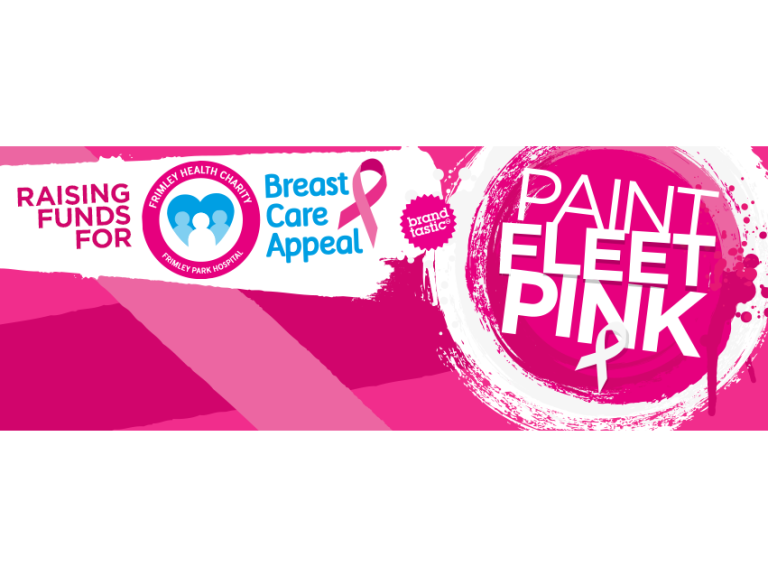 Paint Fleet Pink week takes place from 10-17 October to raise money for the Frimley Park Hospital Breast Care Appeal.
There is a full week of activities that you can support including:
If you are a local business, club, society, shop or school the organisers are also looking for your support to get involved and help raise funds in many of the different activities and events taking place throughout the week.
Specifically we would like to request your involvement in this fundraising campaign through:
Helping to raise awareness of Paint Fleet Pink week with your customers and encouraging them to support the other activities throughout the week.
Donating a raffle prize for one of the various fundraising activities taking place throughout the week
Having a charity collection box for your staff and/or customers.
Getting involved as a business with your staff to raise sponsorship..
Frimley Park Hospital will match every £1 raised by this campaign and the organisers hope as many people as possible will support this campaign in Fleet to help towards the target of £750,000.
Why is the campaign taking place in October?
October is Breast Awareness month worldwide, a disease which affects men as well as women. The excellent breast team at Frimley strive to provide the 6,000 patients they see every year with a gold standard service.
It is alarming that in this are the incidence of breast cancer is higher than the national average rate of breast cancer and no-one knows why. In the last 3 years the number of breast cancers diagnosed at Frimley increased by 25%.
Find out more
Find out more about this campaign by visiting the Facebook page.
For more information or to support this campaign please email paintfleetpinkweek@hotmail.com.