Land secured by Hart for new countryside site
8th August 2017
... Comments
---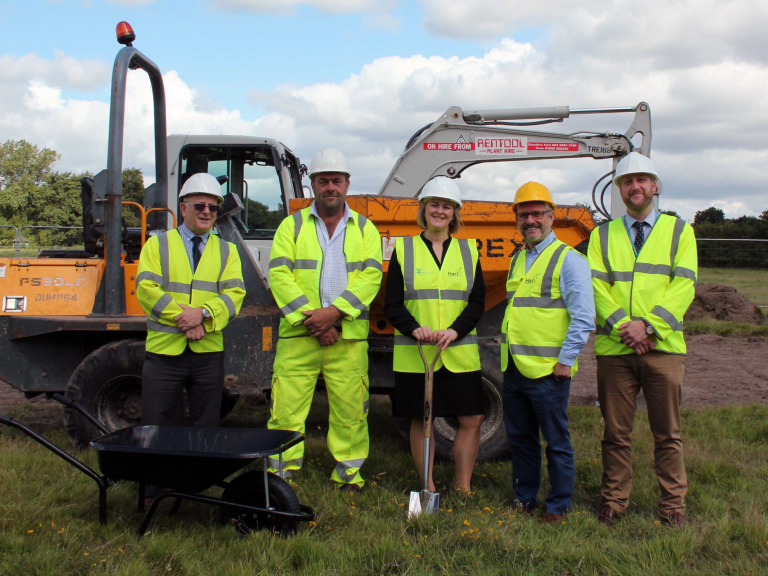 Hart District Council has begun work on the creation of a new Country Park at Bramshot Farm. 
The purchase of this 33 hectare site and the works needed to create the Country Park has been funded by a loan £5.3 million received by the Council from the Enterprise M3 Local Enterprise Partnership (LEP) earlier this year. 
Speaking about the project Cllr Sara Kinnell, Cabinet Member for Environmental Promotion at Hart District Council, said "We are extremely grateful to EM3 for the loan which has enabled us to progress the development of a new Country Park. This will provide a fantastic new facility for residents of both Hart and Rushmoor."
Dr Mike Short, CBE Chairman of Enterprise M3 LEP, said: "We are pleased to be able to support this project, as it will help unlock additional capacity for the delivery of 1,475 new houses. This is in line with our Strategic Economic Plan regarding the challenges of housing supply relative to rising demand in our LEP area."
Mike added: "Also, the provision of new housing will enable the local workforce to live and work within the area, improving their quality of life and providing a pool of available skills from which businesses located locally can tap. This is great news for economic growth in our area."
In addition to providing additional recreational open space and supporting facilities for local residents, the open space is needed to support the delivery of new homes in Hart and Rushmoor. Developers of new homes will make a contribution towards the Country Park which will repay the loan and ensure the continued maintenance of the Park.
Planning permission for use of the site for recreational purposes was granted in March with works starting on site in the last few weeks. The initial works will create a new circular walk and provide car parking and signage.
The Country Park is expected to open to the public in autumn this year.  Future works will include additional informal facilities including play areas, a picnic site and toilet facilities. For more information about Countryside projects please visit www.hart.gov.uk/countryside-nature.