Hole in One for Hospice Care
17th October 2016
... Comments
---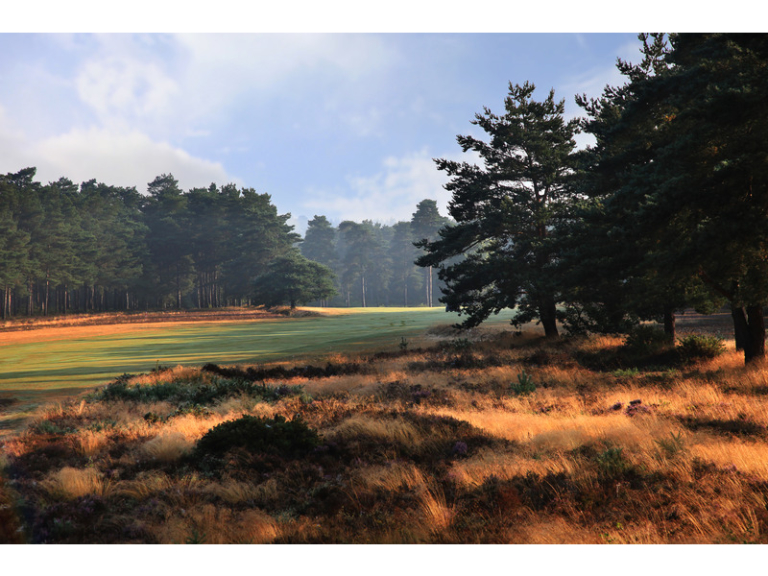 Golfers were met with a chilly start as they gathered for bacon rolls on Tuesday 11th October at Phyllis Tuckwell's annual Golf Day, which was once again held at HankleyCommon's stunning Golf Club. A 9.30am start commenced play, as a slowly emerging sun burnt off the early morning mist which had shrouded the course, giving way to a beautifully sunny day.
The 24 teams who took part enjoyed a competitive round of golf before heading into the clubhouse for a two-course carvery lunch and auction, after which followed a prize giving which rewarded the 1st, 2nd and 3rd teams, as well as confirming the winners of the Nearest the Pin and Longest Drive competitions. A total of £9,740 was raised by the day, which has been held annually at Hankley Common for over 20 years now.
Laura Moody, Events Fundraising Manager at Phyllis Tuckwell, was delighted by the success of the event. "We would like to thank Hankley Golf Club for their continued support, the Inner Wheel of Farnham for running a tombola on the day, and Roger Jude and the Rotary Club of Farnham, as well as all the teams who took part in this fantastic day," she said. "The money raised by events such as this is vital in supporting the services we provide for those who are living with a terminal illness. £9,740 could fund our Day Services for a whole week, giving patients a weekly outing to the Hospice, where they can talk to our doctors and nurses, receive physiotherapy, occupational therapy and complementary therapy, access social work, counselling and chaplaincy support, and meet and have lunch with other patients who are in a similar situation to themselves."
If you would like to find out more about Phyllis Tuckwell's forthcoming fundraising events, visit www.pth.org.uk/events-diary.