Good posture when gardening
20th July 2015
... Comments
---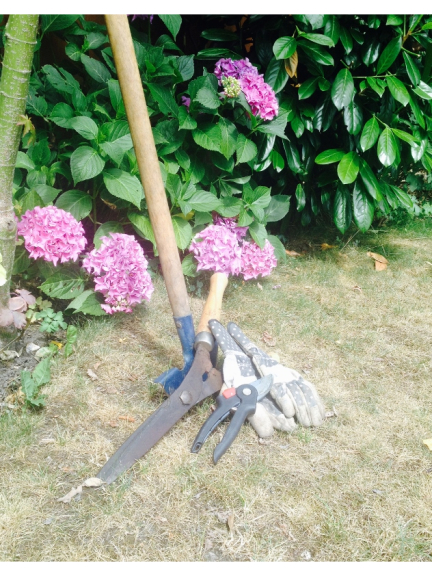 There are many jobs to be done in the garden whatever time of year. When gardening, however, we often use different muscles from everyday activity so it's important to approach gardening in the right way to avoid injury.
Here are Peter's top tips to avoid injury when gardening:
If you can try to plan regular gardening activity rather than an intensive 'blitz'. That way your body gets used to using different muscles when gardening.
When bending or lifting, bend at the knees, not the waist, keeping your back straight. When lifting use the strength of your thighs not your back.
Don't twist from the waist when lifting or moving things.
When pushing or pulling use your arms or legs, not your back. 
When moving things ask for help - not just for heavy objects but those which are large or awkward too. It is much easier for 2 people to handle large objects and you are less likely to get injured.
Use a kneeling pad when weeding rather than bending from the waist, to avoid straining both your back and the ligaments in your legs
Get the right tools for the job. A long-handled hoe can make weeding much easier. A wheeled trolley or casters for pots can make it easier to move things around. 
Consider your garden design. Raised beds are easier to work and there are many plastic or resin pots which look authentic but are much lighter than stone pots.

Try to avoid staying in one position for a long period of time, especially leaning over, and be aware of repetitive actions like pruning. Varying activities can give different parts of the body a bit of a rest.

Take regular breaks as you are more likely to injure yourself when you are tired
As always a few gentle stretches before you start is always a good idea, particularly on colder days.
And if the worst does happen seeking treatment from an osteopath can help to ease aches and strains. Fleet Osteopathic Clinic treat each patient according to their needs so there's no pressure to book a series of treatments in advance. You will also get advice on posture and exercises to help you avoid injury in the future.
Find out more about Fleet Osteopathic Clinic.