Fleet's art installation trees for Paint Fleet Pink Week
13th October 2015
... Comments
---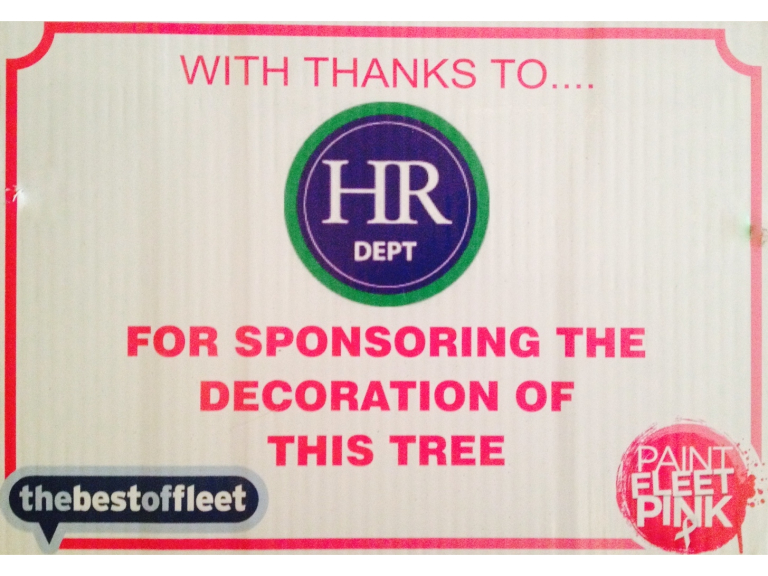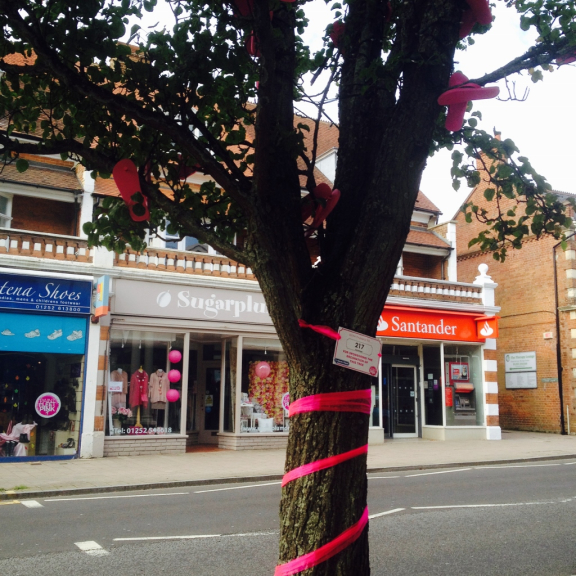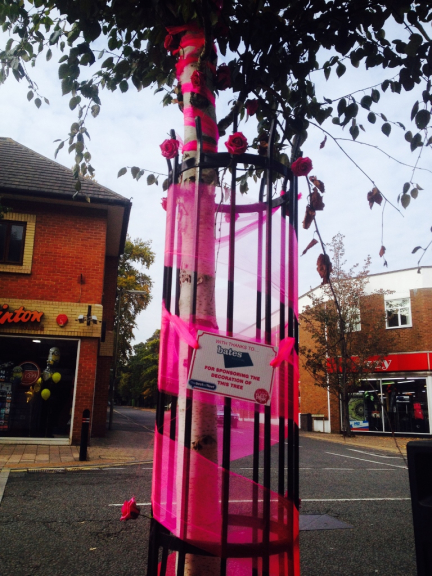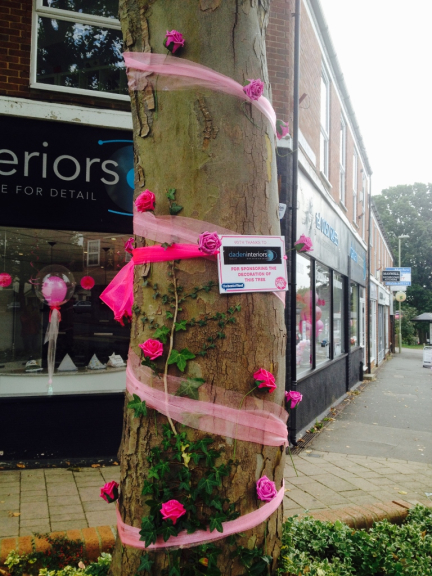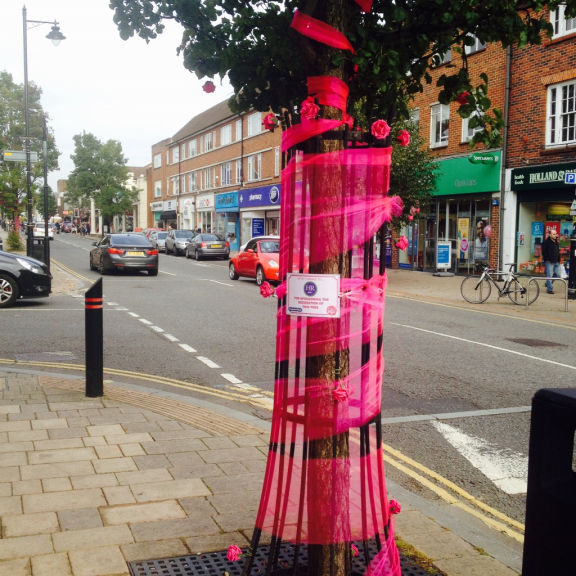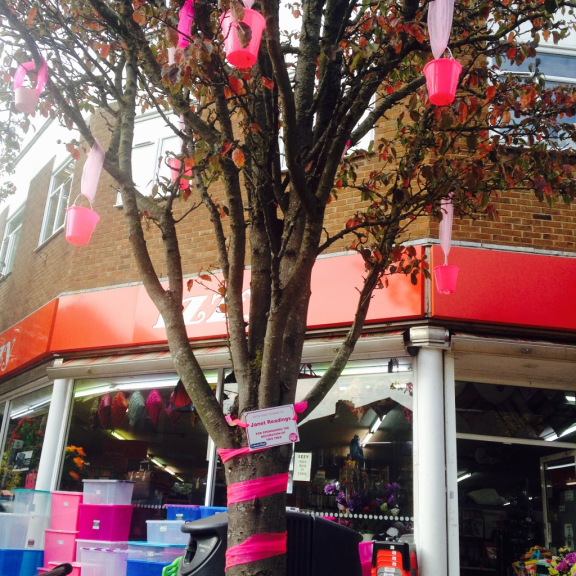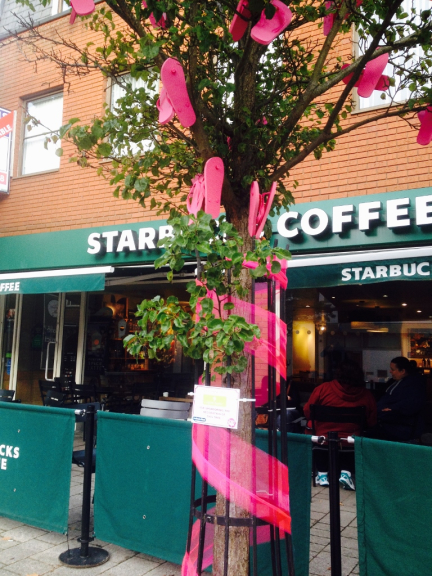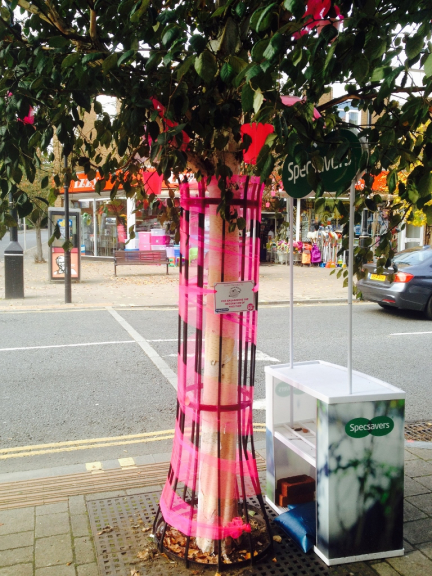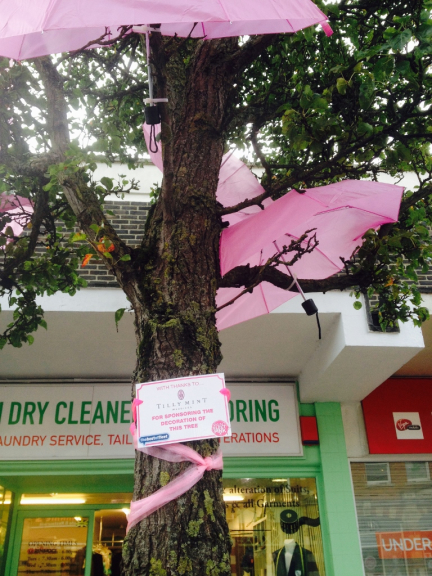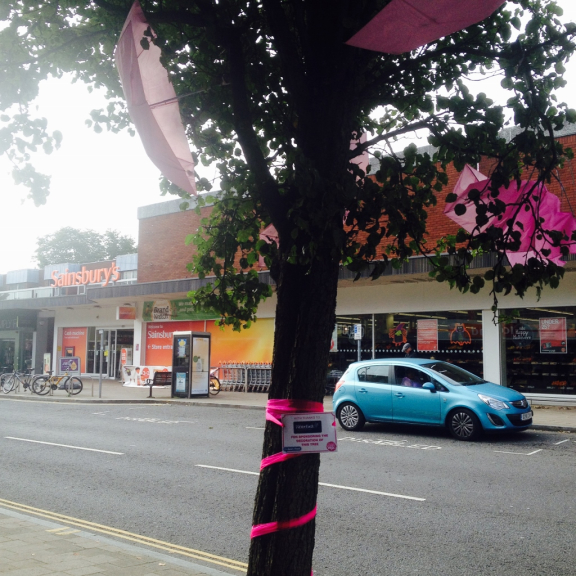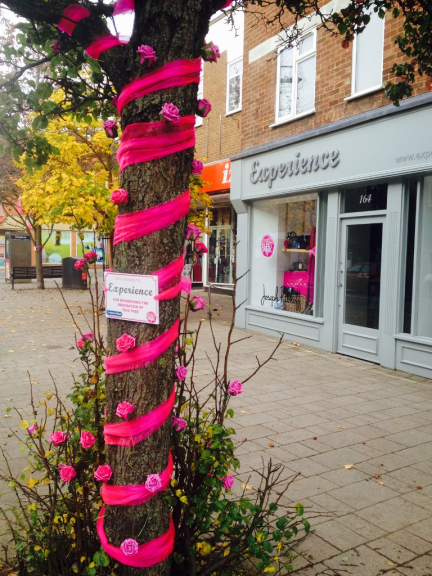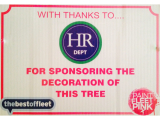 If you walk down Fleet Road in Fleet from 10 - 17 October you will see a lot of pink. In particular a number of trees have been decorated with pink organza and quirky items such as roses, umbrellas, flip flops and buckets.
The idea of the decorations came from Emma and Experience in Fleet who was inspired by ballet shoes which appeared in a tree in Fleet earlier this year and also ideas that had been discussed about street art in Fleet.
A number of retailers and local businesses came together to sponsor the decoration of the trees and make a donation to the Paint Fleet Pink Week Campaign.
A huge thanks to the following companies for sponsoring the trees and supporting this campaign:
Bates Solicitors
Daden Interiors
Experience
The HR Department
Laguna Beauty
Planet Wide City
Tilly Mint Weddings
Waterfords Estate Agents
and to two individual sponsors: Janet Readigns and Sue Stewart.
The trees were decorated by local professional events company, Champagne Jelly, who started the decorations at 4.30am on Saturday 10 October.
The signs were printed by Resin Art & Design.
What is Paint Fleet Pink Week?
October is Breast Cancer Awareness month and Paint Fleet Pink Week takes place from 10th-17th October to raise money for the Frimley Park Hospital Breast Care Appeal.

Breast cancer affects men as well as women with this area having a higher than average incidence of breast cancer. In the last 3 years the number of breast cancers diagnosed at Frimley Park Hospital increased by 25% with over 6,000 patients seen each year at the hospital.
Frimley Park Hospital will match every £1 raised by this campaign and we hope as many people as possible will support this campaign in Fleet to help towards the target of £750,000 to build a dedicated breast care unit at the hospital.