Fleet Guide unit raises funds for new equipment
9th February 2015
... Comments
---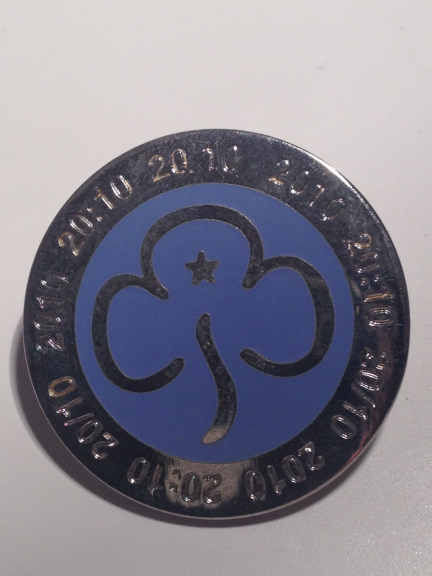 Girlguiding has been in existence for over 100 years ago and there has always been a long waiting list in Fleet for girls to join Rainbows, Brownies, Guides or Senior Section.
In 2011 a Guide unit started on Elvetham Heath following the successful creation of a Brownie and Rainbow unit to give more girls in Fleet and the surrounding areas the opportunity to develop as individuals while challenging themselves and taking part in various activities.
The Guide unit is run entirely by volunteers and during the last 4 years the leaders at the 1st Elvetham Heath Guide Unit have worked hard to provide a diverse programme of activities for the girls whilst all the time empowering them to become independent young women and giving them the opportunities to develop their leadership skills.
During the past two years they have enjoyed several unit residential trips using the indoor facilities at Runways End and a Youth Hostel in London.
To enhance their programme further they are planning their first unit camping trip, to the New Forest, in May 2015.  The leaders aim to provide an enriching camping experience for the Guides, many of whom have not camped under canvas before. This trip will help the girls to acquire new skills, develop friendships and make lasting memories through their time at Guide camp.
20 girls plan to take part and have been working hard over the past six months to raise money to fund some camping equipment but they are still trying to raise funds for 4 Coleman tents for the patrols which cost £249.99 each.
The Guides are therefore asking for individuals and local businesses to consider making a donation, however small, to contribute to the purchase of these tents. By investing in new equipment it will also be possible to make Guide Camp an annual event giving local girls a wide breadth of experiences during their time at Guides.
Should you wish to make a donation or want more information please email elvethamguides@hotmail.co.uk. 
About Girlguiding
Girlguiding is run entirely by volunteers and there is a long waiting list for girls to join Rainbows, Brownies and guides in Fleet. If you want to find out more about volunteering opportunities with Girlguiding visit the Girlguiding website.