Fleet artist's design chosen for Surrey Cow Parade
2nd August 2016
... Comments
---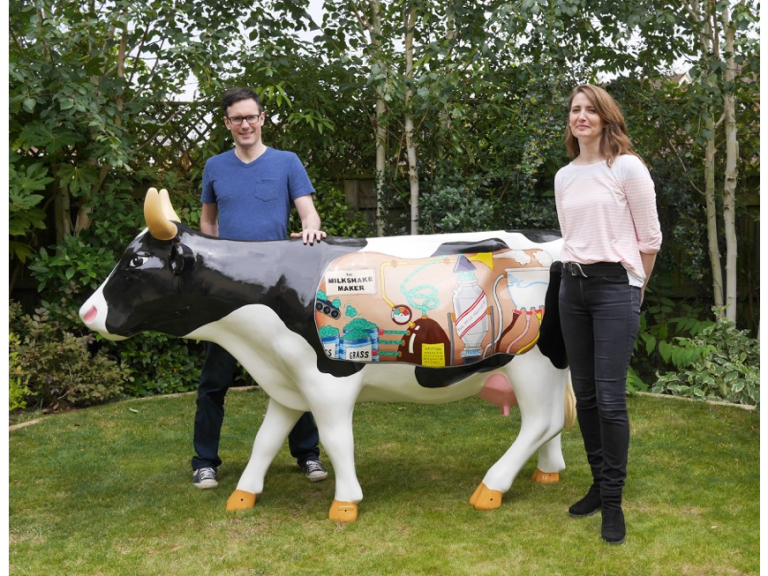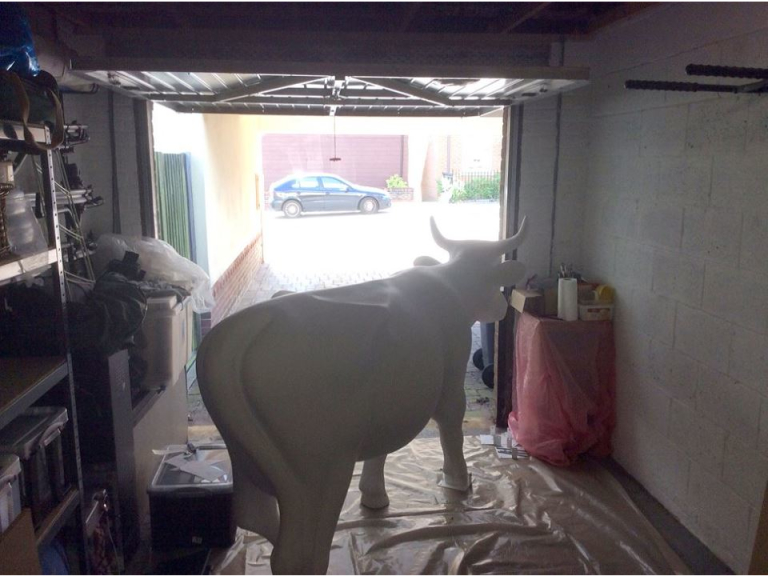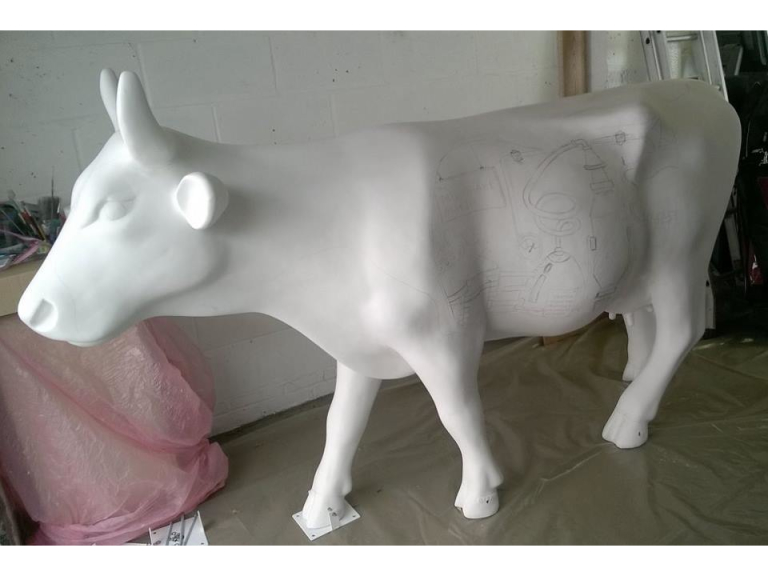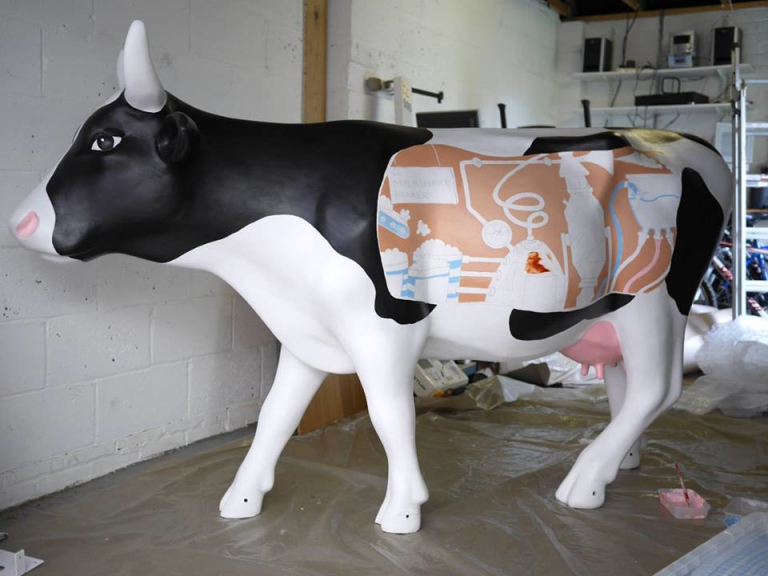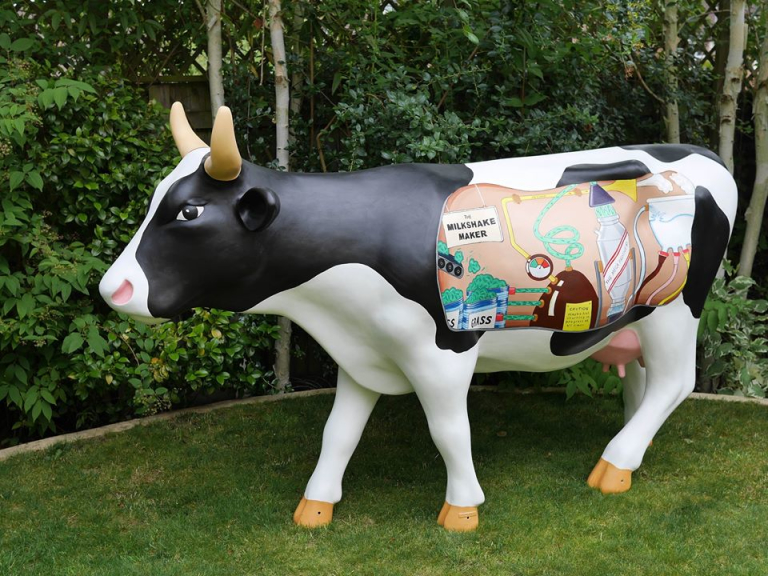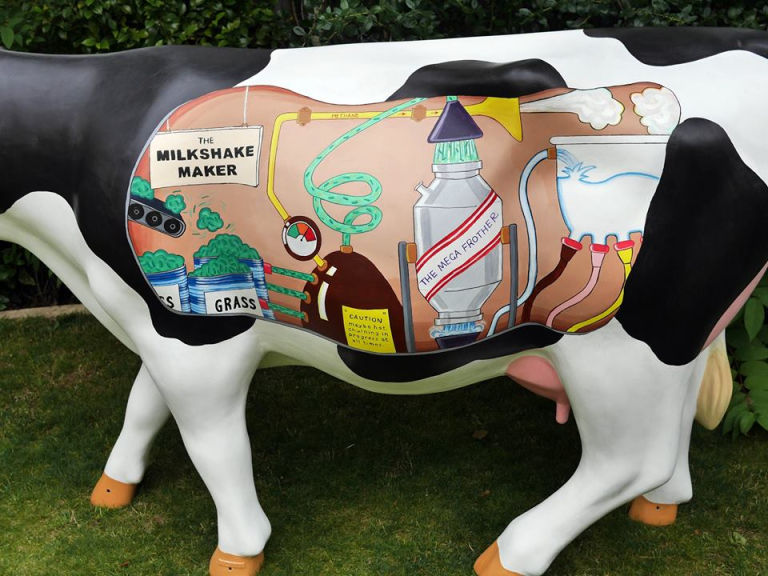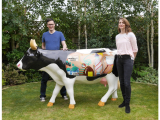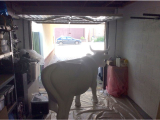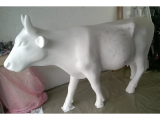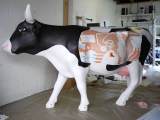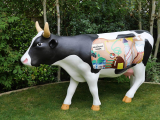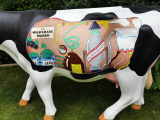 Lucy Dorothy Nichols, based in Fleet, had her design, Milkshake Maker, chosen for Surrey's Cow Parade, taking place in July and August 2016.
Lucy designed the cow with her brother, artist Matt Mitchell and decorated it in Fleet in July.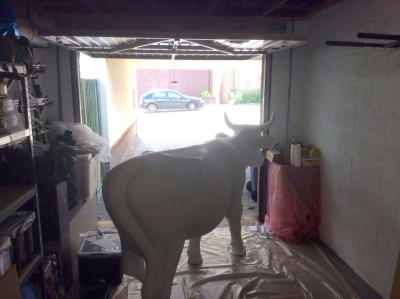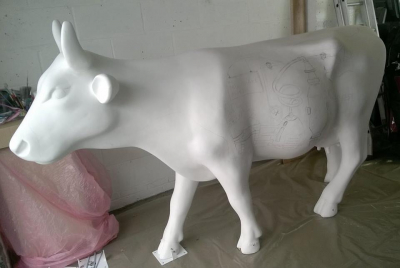 The Cow Parade takes place in the Surrey Hills throughout July and August with dozens of brightly coloured life-sized cows displayed across the area.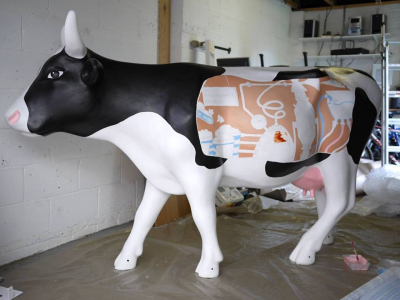 The cows have been sponsored by individuals, companies and schools and will be on display until the end of August.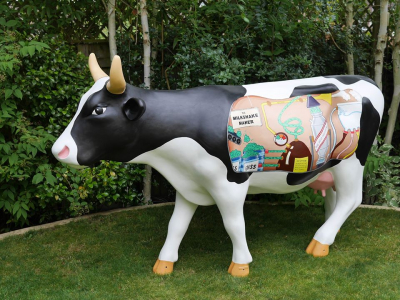 The cows will be judged and auctioned on 3 September at Coverwood Farm, Peaslake with the best 20 being auctioned at a Gala event in London. The money raised will be donated to local community projects and Lucy's cow will raised funds for the Surrey County Agricultural Society and Surrey Hills Trust.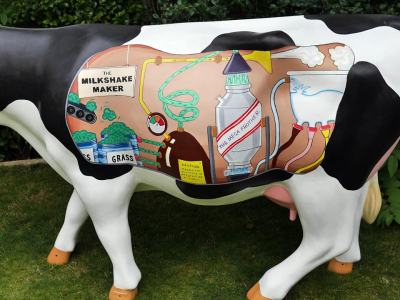 Milkshake Maker can be found on Stag Hill near Guildford Cathedral until the end of August. To find out more about the Cow Parade and where you can see all the cows visit the Cow Parade website.
To find out more about Lucy Dorothy visit her website or Facebook page.