Event hospitality at Oak Park Golf Club
16th July 2018
... Comments
---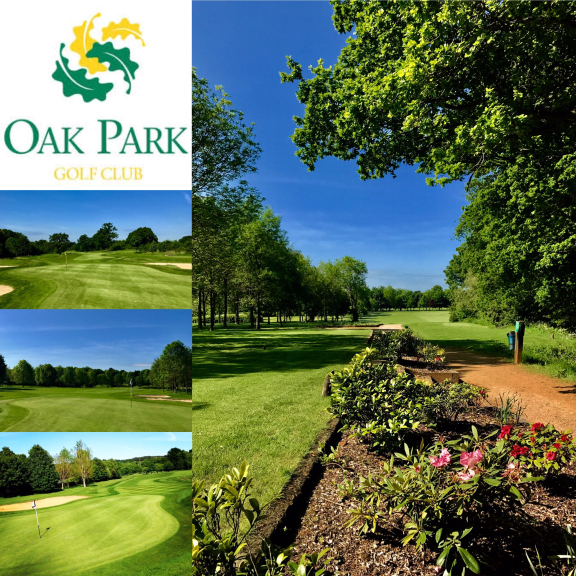 I've worked on events large and small, ranging from Directors' lunches to an event for 350 people at Hampton Court. One of the keys to successful event management is to apply the same care and attention to detail that you would for 12 people as for 1,200. 
Gavin is the Club Manager at Oak Park and Donna runs the events side. When CS Malbrook asked me if I would help them to organise an event near Fleet that got local businesses together, but that was more than just networking, I began to talk through some ideas with Gavin and Donna.
We knew that we needed something 'extra' to get people to come out on a Thursday evening in July. It was clear that the Club were willing to put their full weight behind the event, and that extended to the Golf Professional Team. In deciding that we would hold some low key coaching drills around driving, putting and chipping, there was no question that the Oak Park Golf Team would be fully invested in what we were doing. The enthusiasm of Club Professional Dan, and his team convinced us we had a good idea on our hands. But not everyone would want to play golf. No matter. The catering team would set up a pizza making station so non-players had something to do as well as just watch the others from the patio area overlooking the putting practice areas.
In getting numbers on the night, Oak Park played their part. Knowing that local businesses people made up a sizeable proportion of the membership, the event was advertised internally as one that would have benefits for the Club in terms of possible recruitment, and for club members in terms of building their local network.
45 guests assembled on a perfect summer's evening to be greeted with a drink from the serving team, soon to be followed by an ample selection of tasty canapes. As it turned out, nearly everyone took part in the golf in one way or another. That was because there was a real sense of inclusivity and the emphasis was on fun rather than ability.
Guests departed, some having eaten pizza, others taking pizzas home in pizza boxes to share with family. Everyone present was able to see first hand Oak Park as an events venue as well as a golf club. It was also clear that a venue is nothing without a dedicated team who deliver excellent service. In Gavin and Donna's hands the service at Oak Park really is in expert hands. 
Click for further details about Oak Park GC as an events venue.