Donkey Visits Hospice Patients on Christmas Day
28th December 2016
... Comments
---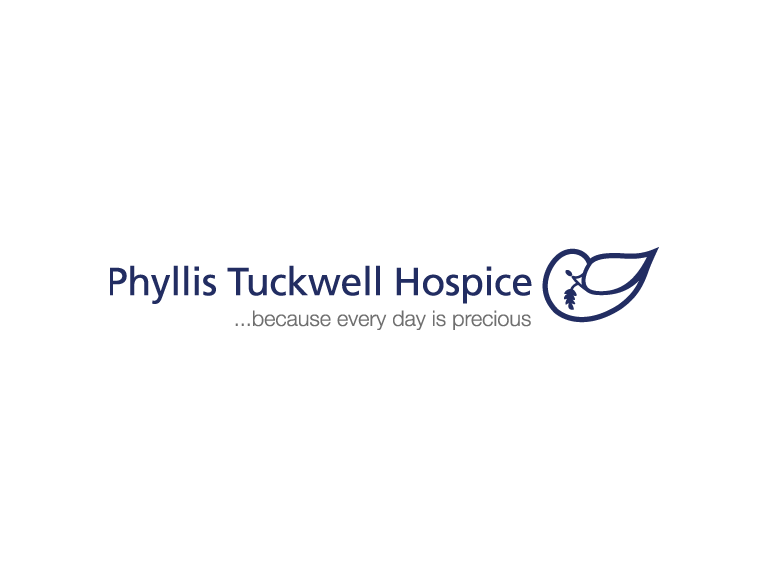 Pony Pals brought some festive cheer to patients, when they brought one of their miniature therapy donkeys to visit Phyllis Tuckwell Hospice in Farnham on Christmas Day.
The team at PonyPals, who regularly visit hospices, nursing and residential homes, kindly offered to bring one of their donkeys, Mr Kipling, and his trusty side kick Morris the guinea pig, to visit patients and families on the in-Patient Unit at the Hospice, on Christmas Day morning.
After being dropped off in the car park, Mr Kipling and Morris went through to the In-Patient Unit to mingle with families visiting their loved ones for Christmas Day.
Mr Kipling, who is fully house-trained, popped his head over bedsides to say hello, and was stroked and brushed by patients and relatives.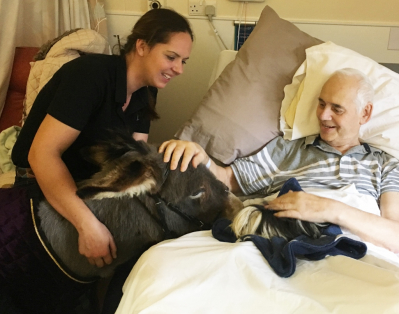 Caroline Seignot with Mr Kipling and Morris, at John's bedside on Christmas Day.
Caroline Seignot from Pony Pals said "We wanted to offer this treat to Phyllis Tuckwell's patients as we've done this before for other charities at Christmas and it is always such a delight to see the smiles on people's faces as the animals walk into patient's bedrooms.
Clodagh Sowton, Director of Patient Services at the Hospice Care charity said: "It is fantastic to be able to create some special memories at Christmas, and Mr Kipling and Morris certainly did that this year! Christmas is always a poignant time of year, particularly at a hospice, so we were thrilled when PonyPals made this generous offer. We know the patients and families really appreciated the visit, so thank you to Mr Kipling, Morris and the team at PonyPals"