Celebrate the Life of Someone Special This Christmas
26th September 2016
... Comments
---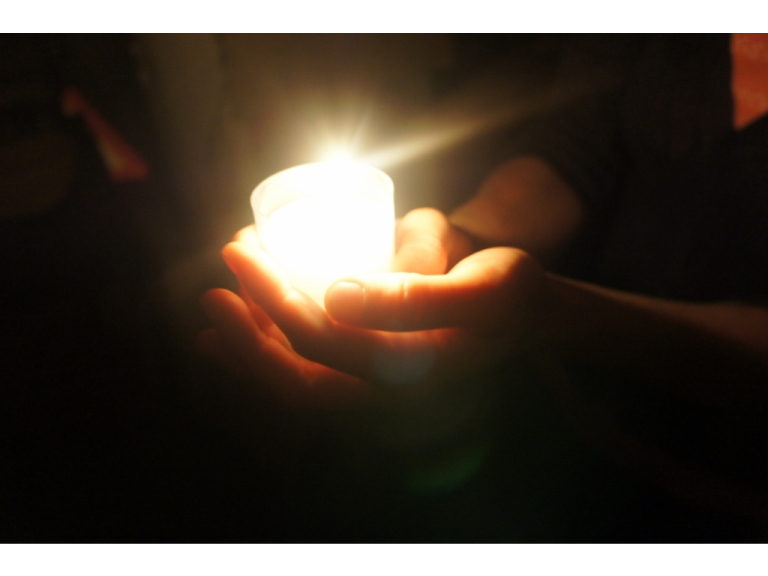 On Monday 28th November, local Hospice Care charity Phyllis Tuckwell will be holding its annual Light up a Life service, to remember and celebrate the lives of those close to our hearts who are no longer with us. The service is always a special and poignant one, as well as being very popular, and last year was attended by around 800 people.
The service, which will be held in the grounds of the Hospice (situated on Waverley Lane in Farnham), will start at 6.30pm. Readings, carols and prayers will help those who attend to remember special times they had with their loved ones and reflect on fond memories. During the service, the lights on the Hospice's Christmas tree will be switched on, to represent the lives of those loved ones to whose memory the service is dedicated.
Anyone whose loved one is no longer with us – whether they were cared for by Phyllis Tuckwell or not – is invited to attend the LUAL service, and if they wish can dedicate a light on the charity's Christmas tree to their loved one. They will also be added to the evening's Order of Service booklet. If you would like to dedicate a light on the tree, please contact Phyllis Tuckwell on 01252 729446. Leaflets with details about LUAL and a form for making a dedication are available in all PTHC shops and from the Hospice reception, or alternatively you can visit the charity's Light up a Life website at www.pth.org.uk/lual where you can dedicate a light on their virtual night sky.
If you would like to attend the service, Phyllis Tuckwell advises that you bring a torch and wrap up warm. Parking will be available at the nearby South Farnham School and at the Abbey School, but it is very limited, so please car-share if possible. After the service, all those who have attended are invited to South Farnham School for tea and mince pies.
Every day – including Christmas Day – Phyllis Tuckwell supports and cares for over 250 patients, relatives and carers, but because the NHS/Government only covers 20% of its costs, it has to raise over £20,000 a day to do this. The charity's annual Light up a Life service is provided completely free of charge, but any donation you wish to make to Phyllis Tuckwell would be gratefully received.