Businesses to vote for a Business Improvement District in Fleet
22nd February 2017
... Comments
---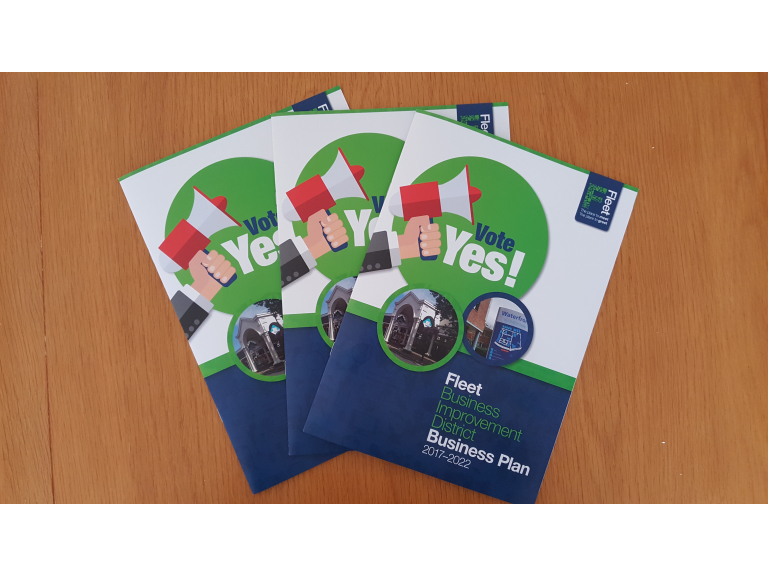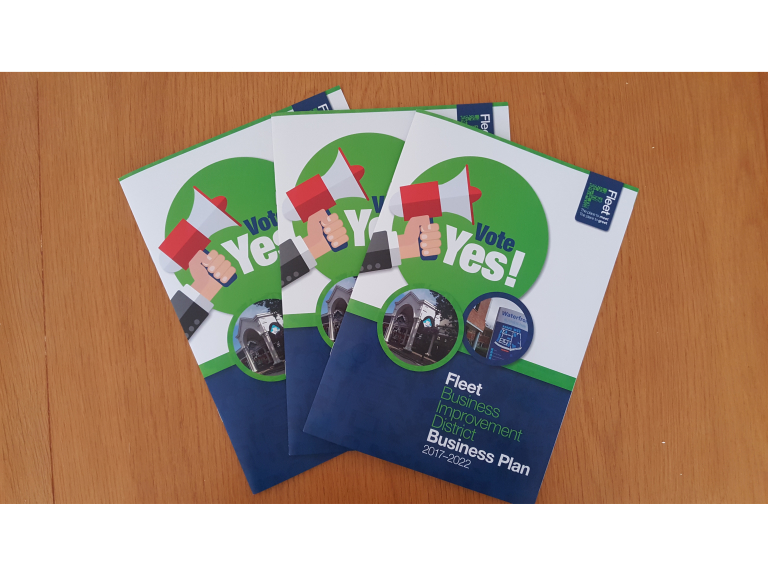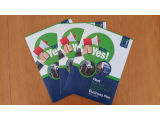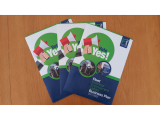 Businesses in Fleet will have the opportunity to vote on the proposal for Fleet to become a Business Improvement District (BID). A BID is a business-led and funded partnership working to implement projects that benefit an area and its businesses. It is set for a period of 5 years, which can be renewed by a vote of the members. A BID in Fleet would:
Provide services to local businesses in addition to those provided by the District Council, the Town Council, the Police and other service providers.

Be owned and run by local businesses.

Only start after a successful ballot of businesses in Fleet.

Be funded by a by a 1.5% levy payable by all business within the defined BID area. Emma Molyneux, Chair of the Fleet Business Forum says "Voting yes for a Business Improvement District in Fleet means we can take control of our trading environment and deliver projects to secure the economic development of our town. Whether you are an independent business or a large national, a retailer, restaurant or provide services to other businesses the BID will support you and help our town thrive."
The proposed geographical boundaries of the BID are businesses in the following areas:
Fleet Road from the Waterfront Business Park to the Oatsheaf Crossroads (both sides)

Waterfront Business Park

Albert Street from Reading Road South to Kings Road (both sides)

Reading Road South (both sides) to Glen Road

Reading Road North to Harlington Way along Harlington Way to Victoria Road

Victoria Road from Car park entrance to Fleet Road (both sides)

Upper Street between Fleet Road and Albert Street (both sides)

Kings Road from Albert Street to Fleet Road

Crookham Road (both sides) to St James Road

Branksomewood Road to Birchayes Car Park, across through Church Road car park and down Church Road to Fleet Road. Key Dates
9th February: Notification of ballot was sent to all businesses.

Now: Fleet BID Business Plan available.

23rd February: Ballot papers sent out.

13th March: Last day to appoint a proxy voter.

23rd March: Ballot closes at 5pm.

24th March: Ballot results announced.
Find out more on the Fleet Business Forum website: www.fleetbusinessforum.com
Since autumn 2015 the Fleet Business Forum has been working on a proposal for Fleet to become a Business Improvement District (BID) to deliver services and activities over and above those provided by local councils and other service providers.