Bramshot Farm Country Park now open
28th November 2017
... Comments
---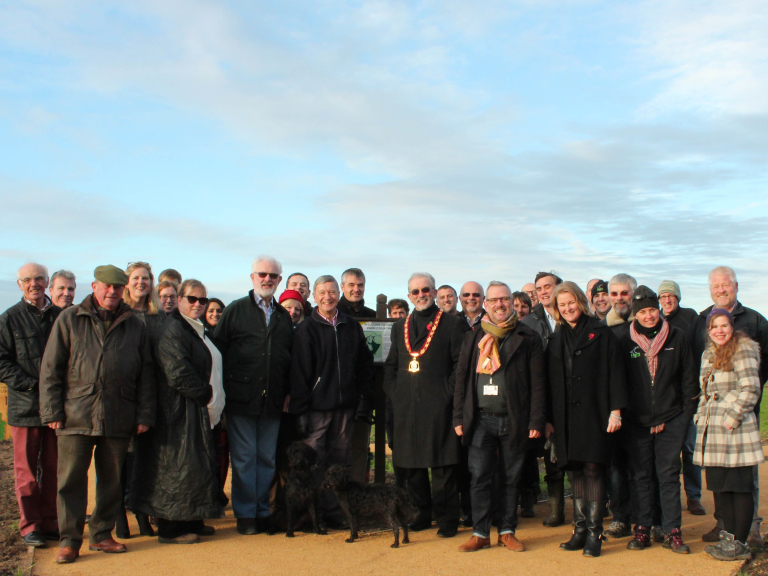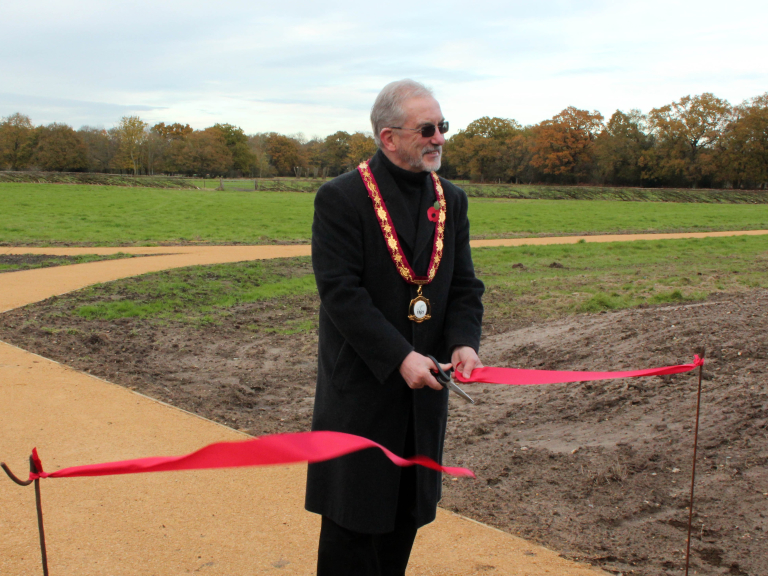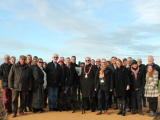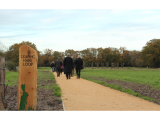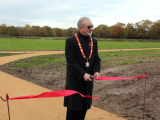 It is situated just off the A327, it boasts an extra 91 acres of greenspace for use by the residents and visitors of Hart, with pathways extending for 2.5 kilometres through fields and woodland. 
 
The new Country Park was recognised by an official ribbon cutting ceremony on Monday 13th November, attended by Hart District Councils' Chairman Councillor Gerry Crisp, alongside joint Chief Executive Patricia Hughes. Hart Councillors were also in attendance to recognise the event.
 
Councillor Crisp said "Our Countryside Team have been working hard over the last 6 months to deliver a quality Country Park for the local community. This is very much a first step in its development, and we hope over the years that this site will continue to develop and grow into a remarkable high quality greenspace."  
The exciting new site will initially host two different walking routes. One of these, 'Leaping Hare Loop', provides a 1.3 kilometre surfaced pathway to facilitate the use of wheelchairs and buggies around a wide open meadow, with beautiful carved benches allowing a place to rest and reflect.
Councillor Sara Kinnell, Portfolio Holder for Leisure & Health and Wellbeing stated "The provision of high quality open space in Hart allows for areas where people can come together and relax, which is essential to a healthy lifestyle."  
 
The new country park has been developed by Hart District Council in partnership Rushmoor Borough Council and Enterprise M3 LEP. The LEP provided a £5.3 million loan from its Local Growth Fund, to acquire the site and create the Country Park.
Dr Mike Short, CBE, Chairman of Enterprise M3 LEP, said: "Bramshot Farm Country Park is a beautiful greenspace that will improve the quality of life for local residents and unlock opportunities for the development of new homes within Rushmoor Borough. This will play an important role in addressing housing shortage and driving economic growth in our LEP area. We are very pleased to support this development."
For more information on this site, please call Hart Countryside on 01252 623 443 or email countryside@hart.gov.uk.