Stir-up Sunday in Epsom – do you still do this?
18th November 2020
... Comments
---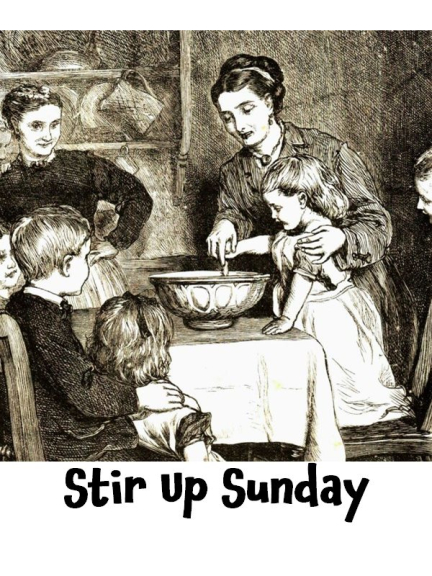 OK – most of us probably get the Christmas Pub from the supermarket, but for those who make their own – Stir-Up Sunday is with us this weekend 22nd November. 
Traditionally, families gather together in the kitchen of their homes to mix and steam Christmas pudding on a Stir up Sunday.
Parents teach their children how to mix ingredients for the pudding. Everyone takes a turn to stir the pudding mix for each person involved is able to make a special wish for the year ahead.
The mixture is stirred from East to West in honour of the three wise men who visited the baby Jesus.
Coins were added to the pudding – and those finding them when they ate the pudding would get Good Luck for the year (and hopefully not a broken tooth).
BUT it doesn't have to be the traditional pudding.
Maybe you want a Vegan version - well the Epsom Vegan Market just happens to be open on Sunday 22nd November so you can pop down there for your produce.
Maybe you're not into the rich English Christmas Pud - you could make an Ice Cream version and pop it into the freezer.
But whatever you like - it's a great way to spend a wintery Sunday afternoon!!
Not tried these recipes but here are some sites to get ideas from:
Traditional: Delia's normally very good https://bit.ly/2IJPqgG 
Vegan: https://avirtualvegan.com/ultimate-vegan-christmas-pudding/ 
Iced Pudding: again Delia https://www.deliaonline.com/recipes/international/european/british/iced-christmas-pudding-with-glace-fruits