The #Epsom Vegan Market with @Eve_Vegan #VeganMarket
Market Square
Epsom
KT19 8BA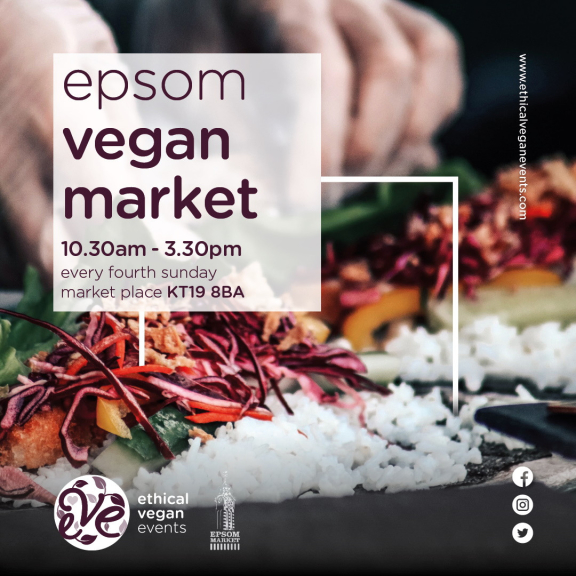 Come along and visit the Vegan Market in Epsom
Epsom Vegan Market
10:30am to 3:30pm 
The 1st market in October 2019 was so successful they had another in December AND NOW
every 4th Sunday of the month. 
LOOK OUT for special dates around Christmas and New Year
the market is in the newly developed market place situated outside the ashley centre.

car parking on sundays is a flat rate of £2 and the nearest car park is the ashley centre.

please check out the full list of stalls attending each month below and be sure to follow us on social media too.
Our first vegan market, was a palpable (and palatable) hit! 
In fact, it was so popular that many of the 30 stalls ran out of produce well before the event was scheduled to end. 
So, due to popular demand, we're bringing it back!