News from Farm Fencing in Tadworth #Loveyourgarden @jonthefence
13th June 2013
... Comments
---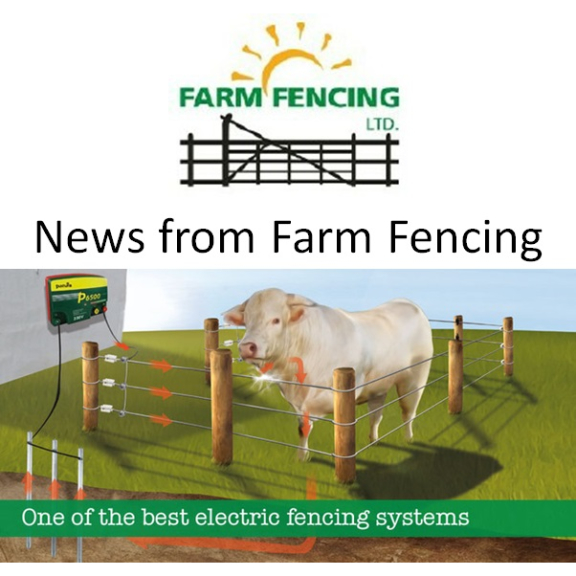 FARM FENCING
News Letter June 11th
Did you know that Farm Fencing are a registered stockist of Patura Electric Fencing? Already the "system of choice" across Continental Europe, Patura is a respected brand with an enviable reputation for practical, efficient yet innovative products.
Whatever you need… fencing for cattle, sheep, goats, pigs, poultry, wild or domestic animals and equestrian uses, you can choose exactly the right options, specifically developed for the job. Whether it's to keep animals in or to keep them out! 
Virtually maintenance-free permanent fencing... choose from steel wire, polywire, polyrope or polytape to achieve the right mix of durability, visibility and conductivity.
Quick and easy temporary solutions... completely fence a hectare in under an hour - that's fast!
The right power, guaranteed... mains, battery or environmentally-friendly solar powered units; multi-function, multi-voltage and even remote control! Thankfully they're all easy to operate.
Safety first!... state-of-the-art insulators and earthing, plus optional lightning protection and alarm devices, ensure your electric fencing is safe and reliable, whatever the weather.
Control at your fingertips... with monitoring and fault detection features to make sure every inch of the fence is working properly and as economically as possible.
3 year replacement warranty*… no-quibbles, no small print
COME AND GET YOURS TODAY AT FARM FENCING!!
Pop in and see them – they have everything for your garden and outdoors – and for your pets as well.
105-125 Ashurst Road
Tadworth
Surrey   01737 812 124
Follow FARM FENCING ON TWITTER @jonthefence
And keep your eyes open for the great Offers AND Competitions.
The latest Winner is Sarah Wade – who wins a £50 Farm Fencing Voucher to spend in store.
Whatever your need for your garden or outdoors – they'll probably have it.