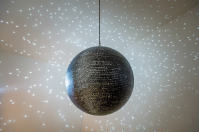 Voice on a Lightbeam
Join Dr Jonathan Hare (from BBC Rough Science) to put your own voice on a lightbeam! Part of Brighton Science Festival in response to A Certain Kind of Light.
Explore light through art and science with Dr Jonathan Hare's Voice on a Lightbeam workshop in response to A Certain Kind of Light.
Based on one of the challenges from the Death Valley series of Rough Science (BBC2) we will learn how to use light not only to send morse code messages but incredibly actually put your own voice on the light – an experiment that in principle, could be used to communicate across the vacuum of space.
In the workshop will make our own Rough Science experiments so you can put your voice on a lightbeam.
Bio
Dr Jonathan Hare is a freelance science communicator. His PhD work with Sir Harry Kroto lead to a method of making the football molecule C60, Buckminsterfullerene.
He has worked as a 'Time Lord' at the National Physical laboratory working with atomic clocks as well as with British Gas developing a gas powered car. He has been on all the BBC / OU Rough Science (6 series) and Hollywood Science (2 series) TV programmes. He has also appeared on COAST and Horizon TV programmes.
He is currently a visiting lecturer in science communication in the Physics department at Sussex University. He loves making things, juggling, hill walking, amateur radio and painting.
*thebestof cannot be held responsible for any changes, amends or cancellations of an event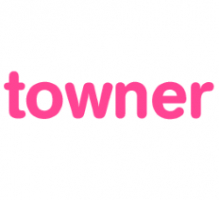 towner
Want to know more about towner as featured on thebestof Eastbourne? Click here to find out what makes them thebestof Eastbourne.
Contact us: 01323434670

visit us

Towner Art Gallery
Devonshire Park
College Road
BN21 4JJ

follow us

This is a live stream from Twitter - not the voice of thebestof!

find us on facebook