Eastbourne Carnival
Eastbourne Seafront
BN21 4RY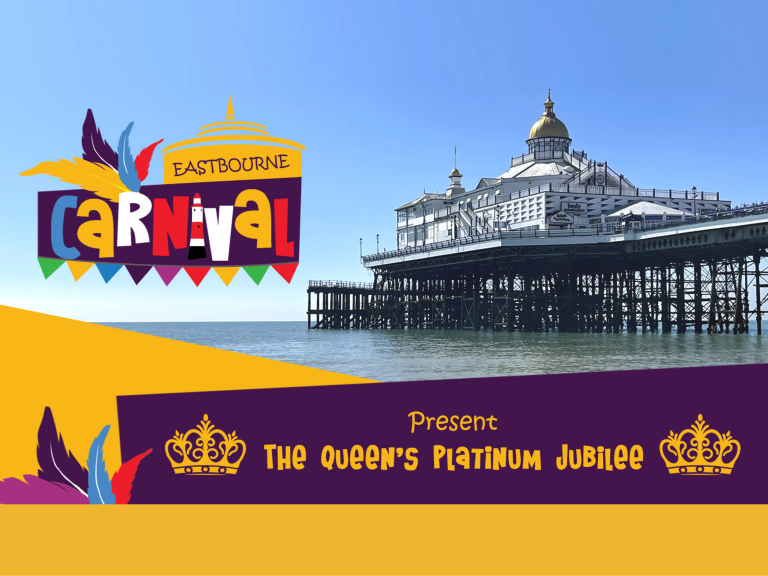 The theme for this years' Carnival is The Queen's Platinum Jubilee – and we are encouraging the community to come alive in a celebration of colour, costume and creativity for this historic event.
We will be supporting the community to get creative with their performance and costumes by holding a series of Dance Workshops hosted by local dance school – Cherry Dance, and Costume Making with Cotton Candy and Mucky Mermaids.
See our Facebook Page for dates and times, and to sign up.
NEW for 2022! 
You no longer have to be part of an organisation or business to take part in the Carnival.
We are inviting individual entrants to sign up and take part in our 'Everyone's Carnival' band.
The band will be co-ordinated by Jacqui Stewart of Cotton Candy.
You will have access to free dance workshops and costume making workshops so you can make sure you are ready for the big event.
All you need to do is complete the form and make sure you register as an Individual.  We will then be in touch to let you know when the workshops will be and what to expect.
To register please see: eastbournecarnival.com/entrant-form
We also need Marshals and Bucket Collectors 
To volunteer to help us please see: eastbournecarnival.com/volunteer-form
Any other queries about Carnival, including Sponsorship - please contact us via our website: eastbournecarnival.com/contact-us