Printers Ukulele Army! at Printers Playhouse
49A Grove Road, Eastbourne
BN21 4TX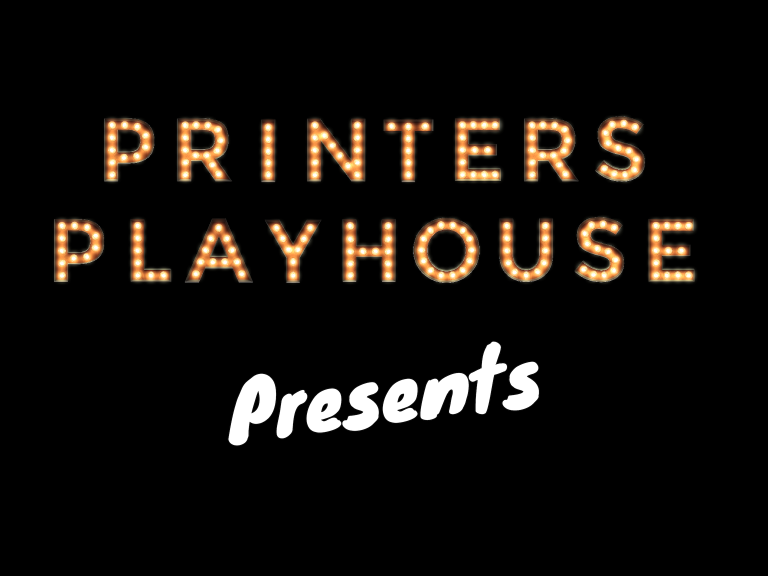 Massed ukuleles will take your breath away! It's fun and you never knew you could do it!
Tuition given - just turn up and join the throng.  Insruments and music provided.
Free entry.
Come early and eat at Bitavita!
Craft beer, fine wines and a full bar with a warm welcome!
Future dates
Wednesday 30th January 8:00pm until 11:00pm
Tuesday 5th February 8:00pm until 11:00pm
Wednesday 6th February 8:00pm until 11:00pm
Tuesday 12th February 8:00pm until 11:00pm
Wednesday 13th February 8:00pm until 11:00pm
Tuesday 19th February 8:00pm until 11:00pm
Wednesday 20th February 8:00pm until 11:00pm
Tuesday 26th February 8:00pm until 11:00pm
Wednesday 27th February 8:00pm until 11:00pm
Tuesday 5th March 8:00pm until 11:00pm
Wednesday 6th March 8:00pm until 11:00pm
Tuesday 12th March 8:00pm until 11:00pm
Wednesday 13th March 8:00pm until 11:00pm
Tuesday 19th March 8:00pm until 11:00pm
Wednesday 20th March 8:00pm until 11:00pm
Tuesday 26th March 8:00pm until 11:00pm
Wednesday 27th March 8:00pm until 11:00pm
Tuesday 2nd April 8:00pm until 11:00pm
Wednesday 3rd April 8:00pm until 11:00pm
Tuesday 9th April 8:00pm until 11:00pm
Wednesday 10th April 8:00pm until 11:00pm
Tuesday 16th April 8:00pm until 11:00pm
Wednesday 17th April 8:00pm until 11:00pm
Tuesday 23rd April 8:00pm until 11:00pm
Wednesday 24th April 8:00pm until 11:00pm
Tuesday 30th April 8:00pm until 11:00pm
Wednesday 1st May 8:00pm until 11:00pm
Tuesday 7th May 8:00pm until 11:00pm
Wednesday 8th May 8:00pm until 11:00pm
Tuesday 14th May 8:00pm until 11:00pm
Wednesday 15th May 8:00pm until 11:00pm
Tuesday 21st May 8:00pm until 11:00pm
Wednesday 22nd May 8:00pm until 11:00pm
Tuesday 28th May 8:00pm until 11:00pm
Wednesday 29th May 8:00pm until 11:00pm
Tuesday 4th June 8:00pm until 11:00pm
Wednesday 5th June 8:00pm until 11:00pm
Tuesday 11th June 8:00pm until 11:00pm
Wednesday 12th June 8:00pm until 11:00pm
Tuesday 18th June 8:00pm until 11:00pm
Wednesday 19th June 8:00pm until 11:00pm
Tuesday 25th June 8:00pm until 11:00pm
Wednesday 26th June 8:00pm until 11:00pm
Tuesday 2nd July 8:00pm until 11:00pm
Wednesday 3rd July 8:00pm until 11:00pm
Tuesday 9th July 8:00pm until 11:00pm
Wednesday 10th July 8:00pm until 11:00pm
Tuesday 16th July 8:00pm until 11:00pm
Wednesday 17th July 8:00pm until 11:00pm
Tuesday 23rd July 8:00pm until 11:00pm
Wednesday 24th July 8:00pm until 11:00pm
Tuesday 30th July 8:00pm until 11:00pm
Wednesday 31st July 8:00pm until 11:00pm
Tuesday 6th August 8:00pm until 11:00pm
Wednesday 7th August 8:00pm until 11:00pm
Tuesday 13th August 8:00pm until 11:00pm
Wednesday 14th August 8:00pm until 11:00pm
Tuesday 20th August 8:00pm until 11:00pm
Wednesday 21st August 8:00pm until 11:00pm
Tuesday 27th August 8:00pm until 11:00pm
Wednesday 28th August 8:00pm until 11:00pm
Tuesday 3rd September 8:00pm until 11:00pm
Wednesday 4th September 8:00pm until 11:00pm
Tuesday 10th September 8:00pm until 11:00pm
Wednesday 11th September 8:00pm until 11:00pm
Tuesday 17th September 8:00pm until 11:00pm
Wednesday 18th September 8:00pm until 11:00pm
Tuesday 24th September 8:00pm until 11:00pm